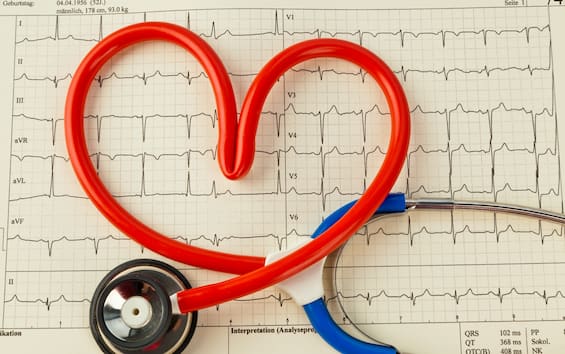 World Heart Day is celebrated around the world on September 29 every year. The Italian initiatives of Novartis and Sanofi, active at the forefront on the pitch
Subscribe to our newsletter to stay informed
Today, September 29, World Heart Day is celebrated. It was founded by the World Heart Federation and aims to inform and raise awareness among citizens about the importance of prevention of cardiovascular diseases.
World Heart Day
World Heart Day is celebrated every year on September 29 and is promoted around the world by the World Heart Federation through a community of more than 200 national organizations that together support the deployment of medical and cardiac foundations in more than 100 countries. The aim of the initiative is to inform people around the world that cardiovascular disease, including heart disease and stroke, is the leading cause of death worldwide, with approximately 18.6 million deaths worldwide each year. , with an incidence of 55.5 million cases and a prevalence of 523 million cases. In Italy and around the world, they represent the leading cause of death and are an increasing challenge to all health systems due to the increasing and unsustainable costs of health care. The theme of the 2022 campaign is 'Use heart for every heart' and aims to highlight some of the struggles that are beneficial to the cause, such as ensuring equality in access to cures, reducing air pollution – it is estimated that responsible for 25% of all deaths from cardiovascular disease – and limit stress by focusing on personal well-being. According to data from the fifth edition of the European Cardiovascular Disease Statistics, more than 80 million people in Europe are affected by this type of disease, which is responsible for about 3.9 million deaths per year. The main risk factors include smoking, a sedentary lifestyle, an incorrect diet, overweight and obesity, diabetes mellitus, dyslipidemia and arterial hypertension. Prevention is the most effective weapon to counter the onset and progression of vascular disease. For this reason, leading a healthy lifestyle, practicing daily exercise and avoiding excessive alcohol consumption is highly recommended by experts.
The Novartis Initiative
For World Heart Day, Novartis, a well-known Swiss multinational active in the pharmaceutical sector, launched the social campaign #bassoemeglio, to make people aware of the importance of lowering LDL cholesterol in the blood as quickly as possible and for as long as possible. The main character of this initiative is Piero Chiambretti, who thanks to some funny sketches on the page of 'Listen to your heartbeat' will play with misunderstandings and paradoxes, tearing a smile from the audience to make people think about why the LDL cholesterol levels, a real risk factor for developing cardiovascular disease, should always be kept low and under control. "I'm proud to help raise awareness and spread the message of due consideration for heart health: 'Low is better!' I've been saying this all my life," he said.
Sanofi's initiative
Sanofi, a famous French pharmaceutical group, also spent its time celebrating World Heart Day. On the eve of September 29, the group organized a meeting in Milan where SWG's research for Sanofi was presented, analyzing the level of awareness and knowledge about cardiovascular disease and the consequences of hypercholesterolemia. An Italian survey found that more than 40% of those surveyed underestimate the risks of high cholesterol, a silent killer and often not very attentive. Andrea Rizzi, medical chief of general medicine at Sanofi Italy, said: "The data that emerged from the survey – conducted by completing an online questionnaire of a sample of 1,202 Italian citizens aged 45 to 74 – represents a valuable opportunity to to reflect on the measures to be taken to concretely improve the health of citizens and their predisposition to prevention, as the figures related to the impact of cardiovascular diseases on mortality are still alarming. the associations representing patients and the medical world, to drastically reduce the impact on mortality and quality of life that cardiovascular diseases still have today, and not only provide concrete answers in the fields of treatments and therapies and management in the field of secondary prevention – with particular attention to high-risk patients – but also possible present for discussion and reflection useful for raising awareness and informing public opinion".
Source: TG 24 Sky