You can also listen to the text with audio.
Today, 36-year-old former Paralympic athlete Oscar Pistorius, nicknamed "Blade Runner", was born with a severe disability. He soon achieved fantastic physical success, becoming a celebrity, but only to hit rock bottom. He killed a close person and went to jail.
Had Oscar Leonard Carl Pistorius been an ordinary man, he would probably have walked his entire life with prosthetics and maybe even played some sports. But already as a child, he showed extraordinary willpower. Not only did he start doing different sports, he soon started running like lightning on special carbon prostheses. None of the ordinary people was enough for him. He became world-famous, dangerously chasing healthy athletes, until he won the silver medal in the 4x400m relay with the South African quad at the World Athletics Championships in 2011.
No one has ever managed to do anything like this in athletics. Oscar Pistorius, a disabled boy from Sandton, near Johannesburg, South Africa, has become world famous. A shining example for all disabled people. Eventually, he became a regular Olympian encountering healthy athletes.
As South Africa's national hero at the 2012 London Olympics, he carried the country's flag at the closing ceremony. There were lucrative sponsorship contracts with Nike, Oakley or BT. In one of Nike's advertisements, he started popping out of the blocks with the words "I'm a bullet in the (gun) chamber" shining next to him.
You are not disabled because of your disability, but you are talented because of your abilities.
But Pistorius wouldn't let himself live and die in that fame, respect, and wealth that emanated from it (his fortune was estimated at four million dollars last year).
On February 14, 2013, he shot and killed model and South African celebrity fiancee Reeva Steenkamp at her Pretoria home.
Pistorius argued from the start that this was a tragic mistake. It is said that he woke up at night, heard a noise and thought there were thieves in his house. And so, without thinking about it from the bedroom, he fired a pistol from the bathroom door. But there were not thieves inside, but his fiancee. He died at the scene.
The famous athlete complained that he did not know, but from the very beginning there was something wrong with his statement. Experts suspect that the athlete fired four shots at someone whom he did not see and did not pose an immediate danger to him. At the same time, neighbors heard screams from the house that evening. It was clear that the two teenagers had a big fight. Moreover, it turned out that their relationship was in crisis and that Reeva allegedly wanted to break up with him. During an endless trial that gave Pistorius first probation, then five years, then house arrest, and then six years, the court finally awarded him 15 years for manslaughter.
He didn't kill, killed, killed…
Simply put, after three years of bickering, the judges concluded that the young man was not in control of his temper and deliberately shot his fiancee, Reeva, from the bathroom door.
Now, 10 years after the murder, Pistorius has hope of getting out of prison. But only hope. It just won't be like this. He faces a critical confrontation with the parents of his murdered fiancee.
Let's summarize his life and sporting achievements. He was born with a congenital disability in the lower part of the legs, the outer side of both feet and without both fibula bones. Doctors therefore amputated both of her legs below the knee when she was 11 months old. Within six months, he was able to walk with prosthetics. And if he could walk.
He played rugby well at school level as a child, but also competed in wrestling, water polo and tennis. But then he injured his knee playing rugby at the age of 16.
"Never look back"
He started running while in rehab at the University of Pretoria. Meanwhile, he enrolled in the same university in 2006 to study sports sciences and business administration.
Under Coach Ampie Louw, he began serious running training with the motto "Never look back". The problem was finding a suitable removable prosthesis. He only found them with American prosthetist and Paralympic sprinter Brian Frasure. He fitted her with special carbon prostheses from the Icelandic company Össur. They worked more than necessary. As early as January 2004, Pistorius took part in his first race and soon began breaking Paralympic records.
During this time he added another slogan: "You are not disabled because of your disability, but you are talented because you have talent." His meteoric rise led him to oppose even competing with solid athletes. Some experts began to argue that with extremely flexible prostheses it was easier for him and he ran faster than he was healthy.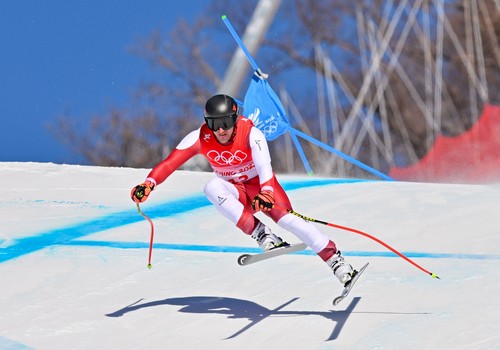 Let's cut it short. Here are her achievements: She won six gold medals in sprints at three Paralympic Games between 2004 and 2012. In addition, she won the silver medal in the relay race at the 2011 World Championships in Athletics held in South Korea and also participated in the Olympics in London. His personal athletic records look incredible: 100m – 10.91s, 200m – 21.30s, 400m – 45.07s!
He may apply for parole this year and will again be in the spirit of the ancient tragedy he suffered. First of all, the murdered woman needs to meet her parents, who want to ask face-to-face why she killed her. Crime victims have this right as relatives. If the meeting takes place, they have another right to comment on their parole.
The parents have not yet revealed what they will lean towards, but the mother of the woman who was shot had already forgiven the athlete during the trial. He also founded the Reeva Steenkamp Foundation to help prevent similar cases in the future.
Source: Seznam Zpravy
A highly experienced journalist, I specialize in sports news and have been writing for The News Dept. for the past five years. Not only do I produce content that is both accurate and engaging, but I also work hard to stay abreast of current industry trends. My knowledge of various sports, coupled with excellent research skills make me a valuable asset to any publication or organization seeking an authority on the topic.