Buying a high-quality microphone can cost hundreds of euros, even for the most demanding ones. However, there are solutions of superior quality and versatility at very attractive prices. Fudus SL40.
I recently found this mic for around 100 euros on Amazon. It has an appearance reminiscent of the Shure MV7. In this review I will give my opinion on this dynamic he mic.
Unpacking and first impressions
Unpacking the Fduce SL40 is very easy, yet very complete. This is because the box basically comes with everything you need to start using it, in addition to the mic itself.
It comes already as a frame and can be mounted on the arm or tripod of your choice. It even comes with a box adapter so you can easily attach your old mic to his arm.
The mic also comes with a sponge that protects the capsule from external noise and dirt. But that's not all. It's a very versatile mic that can be connected to an interface via XLR or to a computer via USB-C.
To that end, the box comes with a high quality XLR cable and a USB-C (for mic output) to USB-A cable. And if your computer doesn't have a USB-A port, we've included a USB-C adapter for use with your new MacBook. So is my case.
First impressions after unpacking are very good, and Fduce seems to have put a lot of attention to detail in this product. Users receive the accessories they need to start using the microphone right away.
Fduce SL40 Technical Specifications
My opinion on Fduce SL40
design and build
When you see the Fduce SL40, you immediately think it's inspired by the Shure MV7 or the classic SM7B. However, unlike other models, this is an above average product for the price.
First, it's an all-metallic finish. This makes us confident that it is a durable product and can withstand an accidental drop.
The buttons are very responsive and clickable, and Fduce seems to have done a lot of work in this area. The same goes for XLR, USB-C, or 3.5mm jack inputs. These are well built and robust.
As for the mic, I have nothing but good things to say. It's a mic that I think is pretty beautiful because it eats my eyes. Also, the button is on top for easy access in USB-C mode. This is because in XLR mode you create these controls from your audio interface.
The mic frame is also very sturdy, with two screws on the side that can be tightened or loosened to your liking. It's interesting because it allows you to rotate the mic somewhat, but it would be even more interesting if it could rotate the mic 360 degrees.
The sponge filter on the mic is of average quality and helps protect and use it from a good distance. Therefore, if you want to avoid the so-called "spikes", it is recommended to use a different sponge with more depth or an additional pop filter.
Control
The mic itself has three buttons for basic use. The middle button helps mute the mic with a single press, or switch between your gain and headphone gain with a long press.
It will tell you if you're controlling headphone volume or mic gain, so you can easily tell which one you're using. To do this, look at which side the little blue light is.
To increase the gain later, use the "+" and "-" buttons according to your preference. The buttons take a bit of click action, but they're much quieter than other options I've tested in the past.
Colors are displayed to let you know if you are transmitting audio or if your mic is muted. Blue means active, red means muted.
audio quality
This is a plug and play easy microphone. As mentioned, it's a hybrid, so it can be used in two ways: via USB-C, connecting to a computer, smartphone or tablet, or directly to a camera.
Or connect to an audio interface via XLR. For example, it is this interface that connects to a computer for transmission.
In the audio tests I share below, I try to show the audio quality I get in USB-C mode (connected directly to my MacBook Air). An audio interface is something I don't have, but it helps me access better results.
In addition to the audio quality over USB-C, we also show how it compares to the old Blue Snowball and MacBook Air M1 mics.
For the price, the sound quality is good, for example when used in USB-C mode connected to a computer. This is an option out there, especially useful if you're on the move and can't take your audio interface with you. It sounds very fat and deep, perfect for podcasting, streaming and narration.
It's worth pointing out that these recordings were made in my office. The office was still a little empty, so there was a lot of feedback. So in a space with good sound isolation, the results are even better.
The mic is designed to be used from above. This means better audio capture from the top, and this decreases as you move towards the sides or cable entry. A distance of 5 to 15 cm gives good results.
Fduce SL40 Summary
Because of its versatility, this is a mic that can be used by people making podcasts (in my case), but not only. It could be a mic used by someone who does voiceovers, or someone who normally records music (in this case, XLR mode is recommended). At heart, he is someone who can do anything.
It works with USB-C and XLR, making it a versatile product. You can easily use it in any situation by simply connecting the USB to your computer or smartphone and controlling the gain on the microphone itself.
If you want the highest quality, there is an XLR connection. This connection allows you to maximize the potential of this microphone and connect it to your audio interface. However, I can say that I am very happy with the audio quality over USB-C. No additional microphone power is required for either connection.
Sound quality is good for the price and build is good. The fact that it's all metal with very tactile buttons gives the mic a feeling of longevity. Considering it costs around 100 euros, it's hard to find fault with it.
Fduce SL40 is available on Amazon Spain for €101.65. But you have a 20% discount code, so basically this product is only 81.32 euros. Shipping to Portugal is free. For more information, please visit the official Fduce website.
€101.65 with 20% discount code
ever since
81.32
and
Amazon in Spain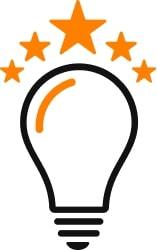 Strengths of Fduce SL40
Improvements from Fduce SL40
4gnews Editor's Recommendation:
Source: 4G News
I am James Novak, a passionate and experienced news writer with the ultimate goal of delivering the most accurate and timely information to my readers. I work in the news department at a website dedicated to providing reliable and up-to-date information about technology. My articles are widely circulated, often featured on major publications, and have been read by millions of people around the world. With over four years of writing experience in various fields such as tech startups, industry trends, cybersecurity, AI/ML advances, and more, I bring an informed perspective to all topics I write on. Beyond my published work online and in print media outlets, I'm also an avid speaker at local events where I share my insights on current issues related to technology.