Creamy, silky mashed potatoes or porridge with a rich flavor and without a single hard potato crumb – perfection. And if it is served with a little tasty sauce, meatballs and your favorite salad – the dish is a success. But everything is not so easy with potatoes.
Crushed with potato chips, juicy, tasteless – all these risks exist if the cook does not know about the main ingredient of the potato and is not familiar with the cooking methods and techniques.
Smart potato growers Mārcis Pakalns of the "Piekalnes" farm, owner of the "Potatodealer" Instagram account, explains how to get the perfect mashed potatoes.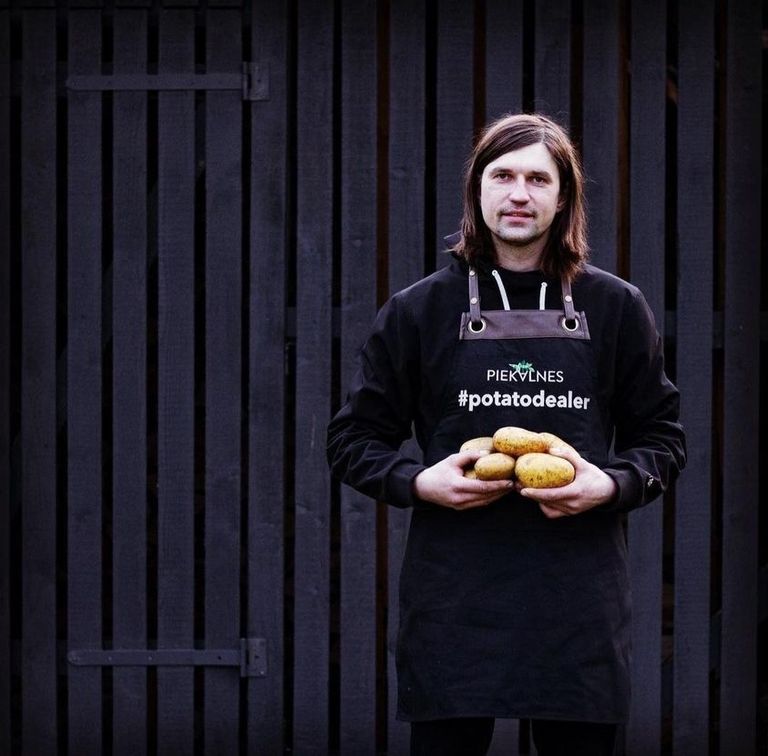 In order for the mashed potatoes to have a pleasant consistency, it is important to consider 2 aspects – the type of potato and the method of mashing. For purees, floury varieties with a starch content of at least 13% will be most suitable.
The quality of the potatoes should also be taken into account – the more regrowth, the less characteristic taste characteristics of the variety. This is especially noticeable when cooking mashed potatoes –
That's why true gourmets are interested in revivals (1st-3rd revivals are of the highest quality).
While preparing the mash, you should try to mash the potatoes very finely and then as little as possible. An electric mixer can be used, but the time of use is minimized – the limit is brittle until the consistency of pleasant porridge turns into a rubbery paste.
Adding different proportions of butter and milk/sweet cream is a classic when it comes to sauces and seasonings. We recommend adding a pinch of ground nutmeg – it will add an elegant note.
Boil 1 kg of potatoes with their whole skin on (cooking starts in cold salted water), peel and mash them as finely as possible while hot, and heat, stirring, over low heat until excess moisture evaporates (~5 minutes).
Then add 250 g of diced cold butter in chunks (while actively stirring over low heat).
Finally, add 250 g of hot milk little by little and keep mixing.
The result will be a puree with a silky texture and excellent taste, as served in world-class restaurants.
When the classics get tired, mashed potatoes are grateful for various additions. For example, a few scoops of sour cream and green onions or caramelized onions and cheese, etc. You can add pieces of fried bacon along with it. –
View this post on Instagram

A post shared by @potatodealer.lv
Source: Tv Net