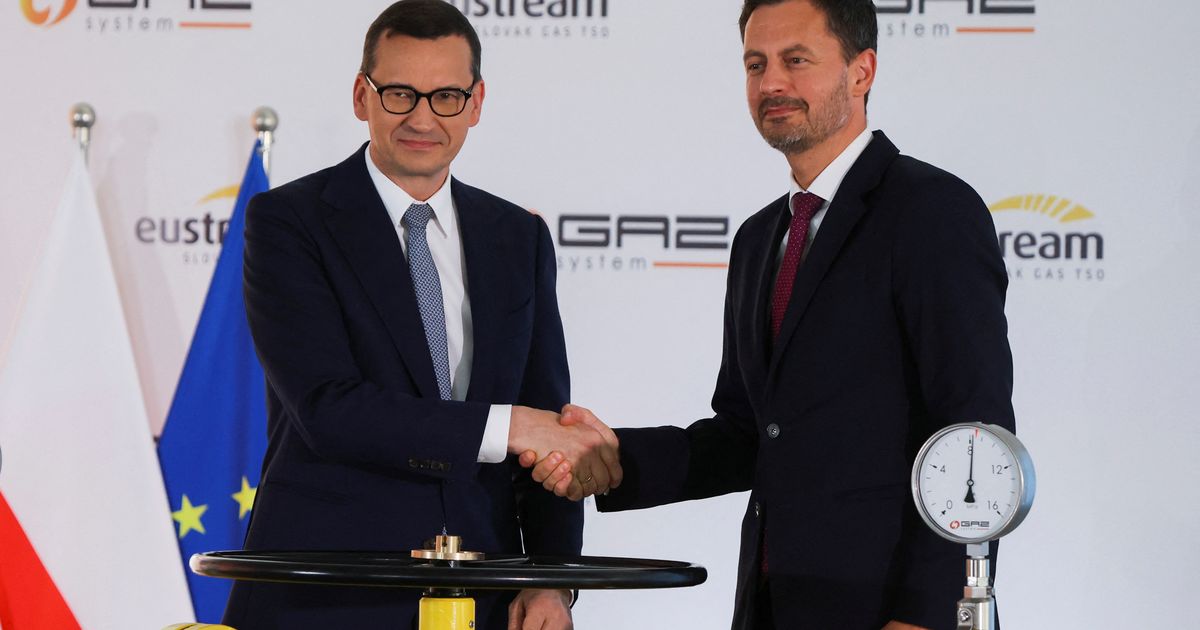 A pipeline connecting the gas pipeline networks of the two countries was opened on Friday in an effort to increase the energy independence of Poland and Slovakia.
This interconnection will enable Slovakia to receive gas from Norway as well as liquefied natural gas from Polish terminals. Poland will be able to buy gas from Algeria via Italy and Slovakia.
As a result, Poland and Slovakia will be able to divert gas imports from Russia to other countries.
Polish Prime Minister Mateusz Morawiecki and Slovak Head of Government Eduards Heger attended the opening ceremony of the interconnection.
"This connection brings a new sense of security and freedom because we will no longer be dependent on Russian gas," Heger told reporters.

Source: Tv Net