"The Russians called us Ukrainian pigs. They asked, 'Why don't you love us?' After all, we are one nation!' First they swore at us like pigs, then they asked why we didn't like them," one of the residents said in an interview with Current Time TV reporter.
In the city located in the south of Ukraine, resistance against Russian troops has been taking shape since the beginning of the occupation. It had various forms.
"I thought I should do something. So I decided to make a flyer, print it and publish it. So we did. I was scared. At five in the morning we hang the flyer at public transport stops," recalls the woman who took the main square to greet the Ukrainian president (Zelensky's visit You can find out more about it here).
"I'm 42 years old. I went to draw graffiti on the wall at night. It looks like something a child would normally do, but I knew that those who saw it would faint," said another citizen. You really needed to see the 'Victory to Ukraine' sign. It made you realize that everything was going to be okay."
Don't talk about Kherson
"The families today received help from the soldiers, but otherwise they have no electricity or gas, they get their water from the Dnieper and cannot heat it," says the author of the diary from occupied Kherson. In the interview, he also talks about how he experienced the liberation of his hometown.
Russian forces destroyed all critical infrastructure before escaping Kherson. Primarily, communication networks, water, heat and electricity resources.
"There is no electricity, water or gas in Kherson. The Russian troops damaged everything before they retreated." Current Time reporter Borys Sachalko describes the situation on the streets. "However, Kherson doesn't look like a front-line city. There is still life. Cars drive on the streets, shops are open, and there is even public transport – buses and minibuses. And there are torn Russian posters," he notes.
Officials say it will take several weeks to restore all basic public services in the city.
People still go to the Dnieper River for water. "We get water to wash the floors. But some people also use it to wash their hair, for example. The water supply is said to be restored in about two weeks," he said.
Despite the lack of basic infrastructure in the city, locals are happy that the public is free to hang Ukrainian flags.
About the occupation administration
Kirill Stremousov appeared frequently in the media on behalf of the Russian administration in the Kherson region. In the past, he attracted attention as an anti-vaccination against covid-19 disease and a spreader of conspiracy theories. In 2017, she shocked the world with a video of her singing, rocking and turning her four-month-old daughter breaking her bones.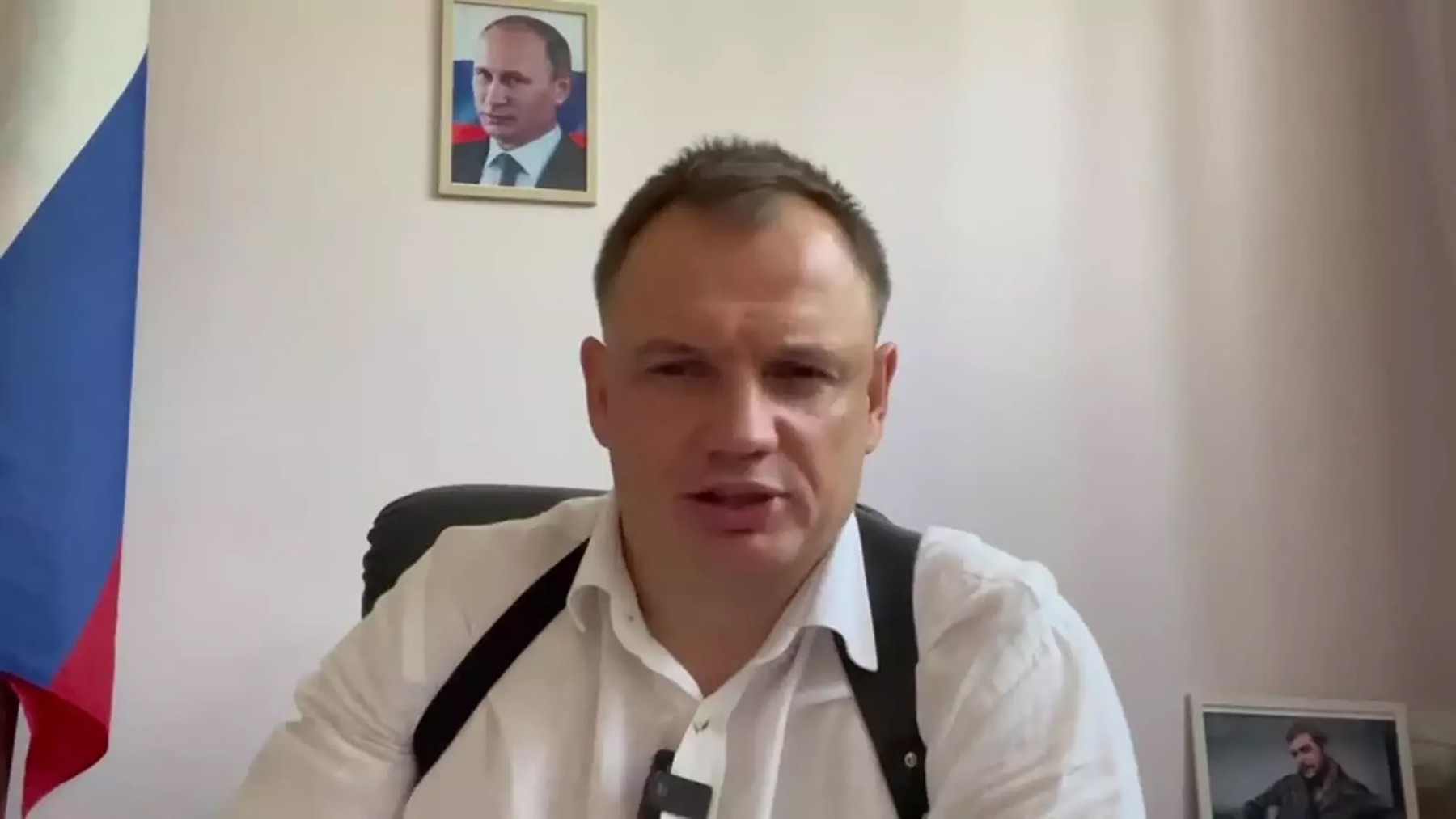 "What we see here right now is not just about the flags. We also see hope and freedom," explains Khersonan.
"There is no electricity, water or internet here. But we feel much better! We are here and smiling despite everything. We are so happy that our eyes are watering," adds another passerby.
Most of the Kherson district is now occupied by Russian troops, as the city's residents celebrate their newfound freedom.
Photos from Kherson: People go to the river with jerry cans without drinking water
Source: Seznam Zpravy