"We have to be mindful of the fact that Kazakhstan is another problem. The same Nazi cases as in Ukraine may be there too. We have the longest border with it, and a lot of Russians live there. And we have all the nuclear fuel of Rosatom there!" Thunder The host and guests of the evening program on Russian state television Rossiya 1 applaud.
When large-scale protests shook Kazakhstan shortly after the new year, the Russians were "peacekeepers" who came to the aid of their neighbors against "terrorists" and "bandits". Experts at that time kept their fingers crossed – Russians do not help Kazakhstan for pleasure.
testimony from Kazakhstan
Remember the protests in Kazakhstan in the words of local residents and experts: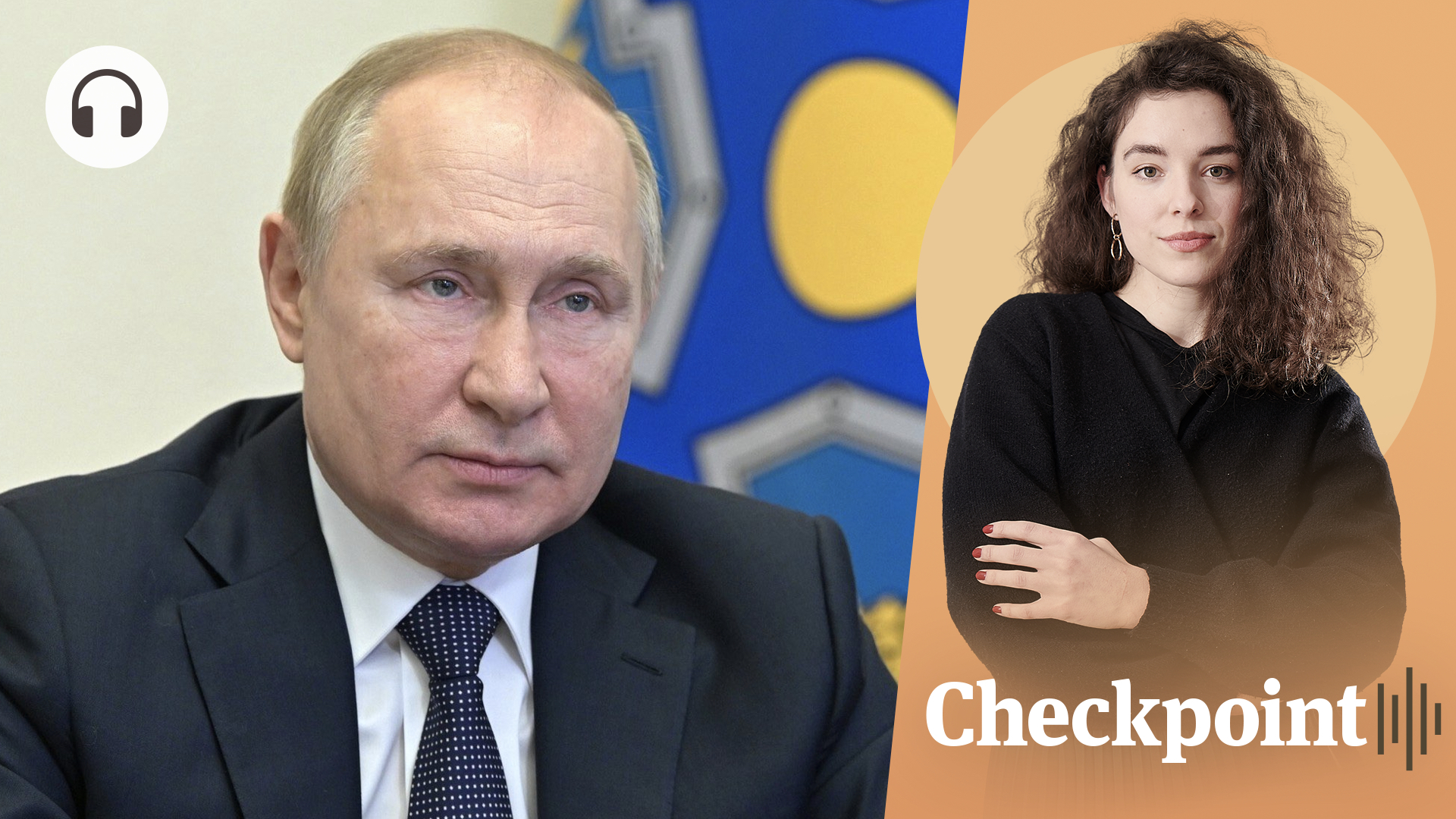 President Kassem-Žomart Tokayev knew that he owed his political survival in part to Putin and the intervention of the Collective Security Treaty Organization (CSTO) troops. It was only a matter of time before he wanted something in return. For example, the recognition of Crimea? Or your little Russian republic on Cossack lands?
But the invasion of Ukraine by Russian troops seems to have taken off Tokayev's rose-colored glasses. Instead, Kazakhstan, although increasingly tied to the orbit of China, is also considering cooperation with the West – a few days ago, the country's representatives offered the European Union part of its wealth of raw materials. Kazakhstan should soon become 30 warehouses of critical raw materials on the European Union's shopping list in 2020. Beryllium, tantalum, or maybe niobium.
Sliced ​​Central Asian
Sovereign states, but shared by powers. Central Asia is a storehouse of mineral wealth and an ideal area for the spread of influence. So far Russia and China are interested in the "division of labour", but the war in Ukraine will likely mix the cards.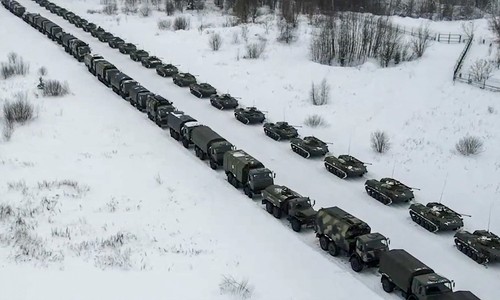 russian castle
Kazakhstan has been a haven for Russians in recent months, but not in the way Vladimir Putin envisioned earlier this year. The Russian occupation of Ukraine in the post-Soviet space caused an unprecedented flow of immigration. As the comrades on the Russian evening news reminded earlier, Kazakhstan has the longest uninterrupted border with Russia in the world at 7644 kilometers. And especially since Vladimir Putin declared a "partial" military mobilization, Russians perceive it as an "attack".
The greatest panic reigned among the youth, who should have been the target of mobilization. They immediately packed and crossed the border through the most accessible international crossing points. The first to hit were Georgia and Kazakhstan, which have relatively open borders with Russia.
The Diplomat website reported that within two weeks of mobilization, about 80,000 Russians fled to Georgia, and about 300,000 Russians crossed into Kazakhstan. Planes and trains were reportedly sold out, so people left Russia by car or on their own. Social networks are flooded with videos full of stories from the jammed Kazakh-Russian border crossings. Uralsk, Petropavlovsk, Astana and Almaty received the most immigrants. The first two cities mentioned are close to the Russian border, while Astana is the capital of Kazakhstan and Almaty is the largest city.
Kazakhstan is an attractive option for Russians avoiding conscription. Russians are allowed visa-free entry for up to 90 days and don't even need a passport. Also, Kazakhstan is a member of the Eurasian Economic Union, Russian is widely spoken in the former Soviet republic, and Russian bank cards and services can be used.
Sergey, a 28-year-old programmer from Novosibirsk, Russia, who did not want to give his real name, told Nikkei Asia that he came to Kazakhstan "for mobilization because it does not support the state program." Sergey traveled by bus for 30 hours from Novosibirsk to Pavlodar in northern Kazakhstan, then traveled south via the capital Astana to Almaty. He plans to stay here for about 90 days, but hopes "by then something will be resolved and I can go". By then he plans to "get to work and maybe return to Russia one day".
Young and qualified
Lukpan Akhmedyarov, a Ural resident and prominent Kazakh journalist, shed light on additional information about fleeing Russians for The Diplomat. The majority of immigrants are men and more than half are between the ages of 18-28. Another important group is men in their 30s. People in their forties and older rarely run. Some brought their entire family or partners with them.
In the case of the first wave of immigrants, these were mostly highly qualified people employed in the information technology sector. The second largest group is made up of people from the arts field – musicians, artists, sculptors, bloggers, etc.
A third group that is directly necessary for the Russian war effort is medical personnel, from ordinary doctors to highly qualified medical professionals. Akhmedyarov noted that among the newcomers, the smallest group is low-skilled professionals. This distribution by age and occupation has also been observed in other parts of Kazakhstan and generally reflects the most mobile groups of Russians – those who can best pack up and leave the country.
Only the eponymous St. 39-year-old IT specialist Vasily from St. Petersburg moved to Almaty after the mobilization was announced. He still works in the same company, but his wife and child remained in Russia. "I have a military ID and there is no legal reason for me to be exempt from mobilization," he told Nikkei Asia. "I find the "military operation" pointless and see no reason to participate in it at the cost of my own life," he said. "Therefore, the only sure way to save your life is to leave the territory of the Russian Federation."
Ukrainians do not give up after Russian attacks
Russian missiles hit cities in Ukraine again on Wednesday, causing widespread power outages even in neighboring Moldova. But the Ukrainians show their insubordination: even after the previous rocket salvo, they said that they were ready for anything.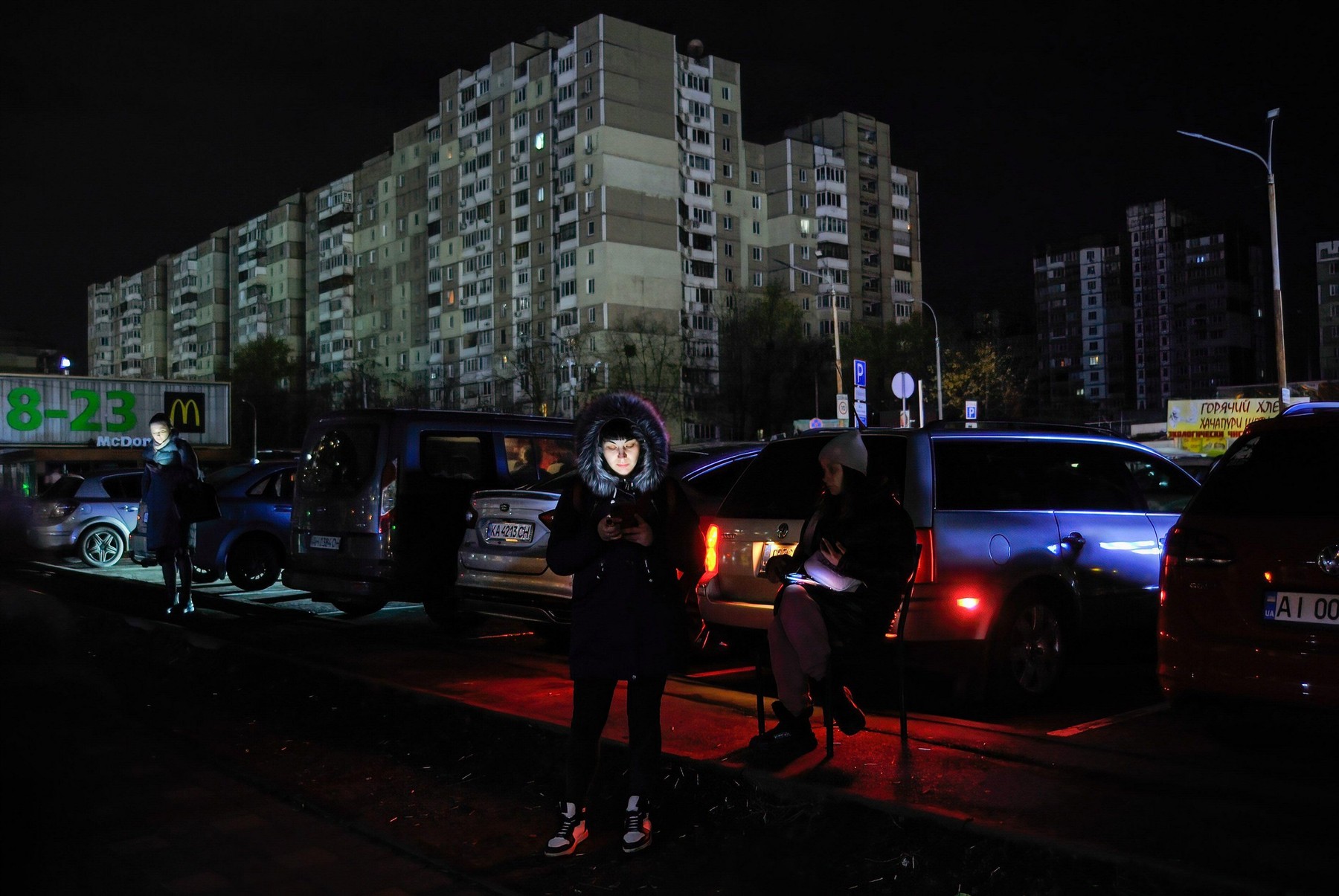 Vitaly, a 49-year-old businessman from Rostov-on-Don, a city in southern Russia close to the war zone, came "to avoid having to go to war." He added that he could hear the sounds of conflict from his home. Vitaly drove to Almaty in his own car for six days, of which he waited three days at the border. He left his wife and four children in Russia. His wife found him a free overnight stay in Almaty through social networks.
He plans to rent an apartment but is not sure how long he will stay in Almaty. Vitaly works in real estate in Russia and cannot do his business from Kazakhstan. He can't take it with him because he doesn't have enough money to support his family.
Both trouble and blessing
Not everyone can be satisfied with such an influx of Russian immigrants. On the one hand, the accommodation sector benefits from the Russians, where expensive bars, restaurants and hotels are booming. However, the influx of people caused rents to skyrocket.
Some locals are displeased – rents rose 13.1 percent in September alone – so many found themselves homeless. There are also reports of students and other low-income tenants being evicted en masse because their landlord wanted to earn money from them.
Mixed feelings
"People here are more hospitable than in Russia. I have never experienced such kindness in my life. I was surprised by this. It gives me hope," the Russians trust the report. Locals, however, have mixed feelings about the influx of Russians.
"It's okay to help them, but we shouldn't spoil them here. If we give them jobs, they will stay here. But our youth also need work," explains one of the locals in the RFE/RL report. "Whether the situation in their country improves or not, we must give them some time to recover and then send them back."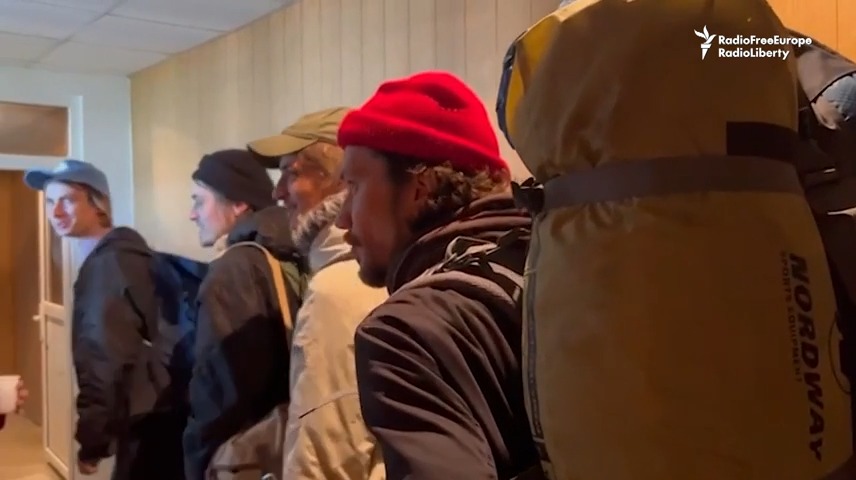 The prevalence of the Russian language and a similar social context contribute to the fact that some Russians consider staying in Kazakhstan for an extended period of time.
Another somewhat surprising factor is the positive and generally warm attitude of the Kazakh government and people towards Russian immigrants, many of whom have never been to the country and know nothing about them.
Regarding the sudden influx of immigrants, Tokayev said: "A lot of people come to us from Russia in the last days. Most of them are forced to leave the country due to the current desperate situation. We must take care of them and ensure their safety. This is a political and humanitarian issue."
In Kazakhstan, too, numerous volunteer cells have formed, providing accommodation in private enterprises, distributing food and making free deliveries. It can be said that this reaction can be framed within the narrative that Kazakhs are hospitable by nature. It has already been shown in the past that they assist the "politically undesirable elements" of the Russian government, the people who are oppressed and exiled far from the centre.
she deserves it…?
Yet in the current context, many are confused and dissatisfied with this warm welcome response, arguing that even though people are leaving their country, they are not refugees like Ukrainians fleeing the war and should not be met with such a willingness to help them. . Many question the political views of incoming Russians, questioning whether they support Putin's imperial agenda and worldview.
However, according to official reports, a significant number of immigrants do not plan to stay in Kazakhstan, the number of Russian immigrants has also slowed down, and overall figures are returning to old indicators.
Currently, the number of people leaving Kazakhstan (about 10,000-11,000 per day) is higher than those arriving (8,000-9,000 per day). From the numerous interviews with the fleeing Russians, it is clear that many see Kazakhstan only as the first stop on the way to countries such as Georgia, Turkey, other Central Asian countries or more distant European countries.
This is because many fear that "Putin may negotiate with Kazakhstan President Tokayev and bring them back". Still, others are considering starting a new life in Kazakhstan, faced with efforts by private firms to kidnap highly skilled professionals. At the same time, Kazakh authorities are preparing a bill that will allow those who invest more than $300,000 in the Kazakh economy to obtain a ten-year visa.
However, the figures are variable and the movement of individuals is so dynamic that it is currently difficult to assess and assess how many Russians are left in Kazakhstan a few weeks after mobilization. This uncertainty makes it difficult for the Kazakh government to develop a comprehensive strategy for Russian economic and social integration and to assess the political and security risks.
Source: Seznam Zpravy
I am Joel Fitzgerald, a news website author for The News Dept. I have worked in the media and journalism industry for over 10 years and specialize in world news. My articles have been featured in prominent publications such as The New York Times and The Washington Post, where I am an expert contributor on global affairs.
I also write extensively on topics related to politics, economics, business, finance and technology. My work has been recognized with numerous awards from organizations such as the United Nations Press Corps and Associated Press Editors Association of America (APEA).
In addition to my writing career, I have held various roles within the field of communications ranging from public relations specialist to digital strategist.