At first glance, it may seem like China is reversing. First, it was shaken by the most significant wave of protests since 1989, and then articles began to appear in a country with perhaps the strictest covid policy in the world, stating that covid-19 could be overcome unscathed.
But there is still talk of a country that has no problem summoning tanks against unarmed protesters. This time, however, he reached for an Orwellian device in addition to the arrest.
Dangerous cell phones
Hundreds of protesters marched along Beijing's Liangma River Sunday night, demanding an end to the ongoing testing and curfews. Some also condemned censorship and demanded more political freedom.
An extraordinary demonstration of opposition in the center of the Chinese capital ended largely peacefully in the early hours of Monday. But the next morning, the unpleasant surprise for many was phone calls from police stations.
Chinese authorities used cell phone data to track rebels against the regime, according to a recording of a phone call between a protester and police.
Apple hasn't been very helpful.
Apple also drew a line over the budget that bought the protesters AirDrop, the main weapon of the protesters. It allows Apple users to quickly share images, files, documents and videos. But mainly, it was one of the few relatively untraceable file sharing methods in China.
A protester told CNN on Wednesday that he received a call from a police officer saying he was being followed by a cell phone signal.
He also gave the station a recording of the call. In it, the police ask if the person in question was at the Liang-ma River on Sunday evening. When he denied it, the officer asked him, "Then why was your phone number there?"
The man was told to go to the police station for questioning and sign a written statement. According to the recording, when the caller asked why he had to comply, he said it was "an order from the Beijing Municipal Public Security Bureau."
By law, all Chinese mobile phone users are required to register their real names and national identification numbers with telecommunications operators.
One of the protesters told CNN that his phone was in airplane mode during the demonstration. The police have not contacted him yet.
censorship on Twitter
That Chinese censors are missing from "our" networks? If you like to search for information about events in foreign countries in its original language, a surprise may be waiting for you after you open Twitter. Instead of information from Chinese cities where there have been thousands of days of large-scale protests, not just against strict anti-covid measures, you will see Asian pornography, spam and nonsense of various nature.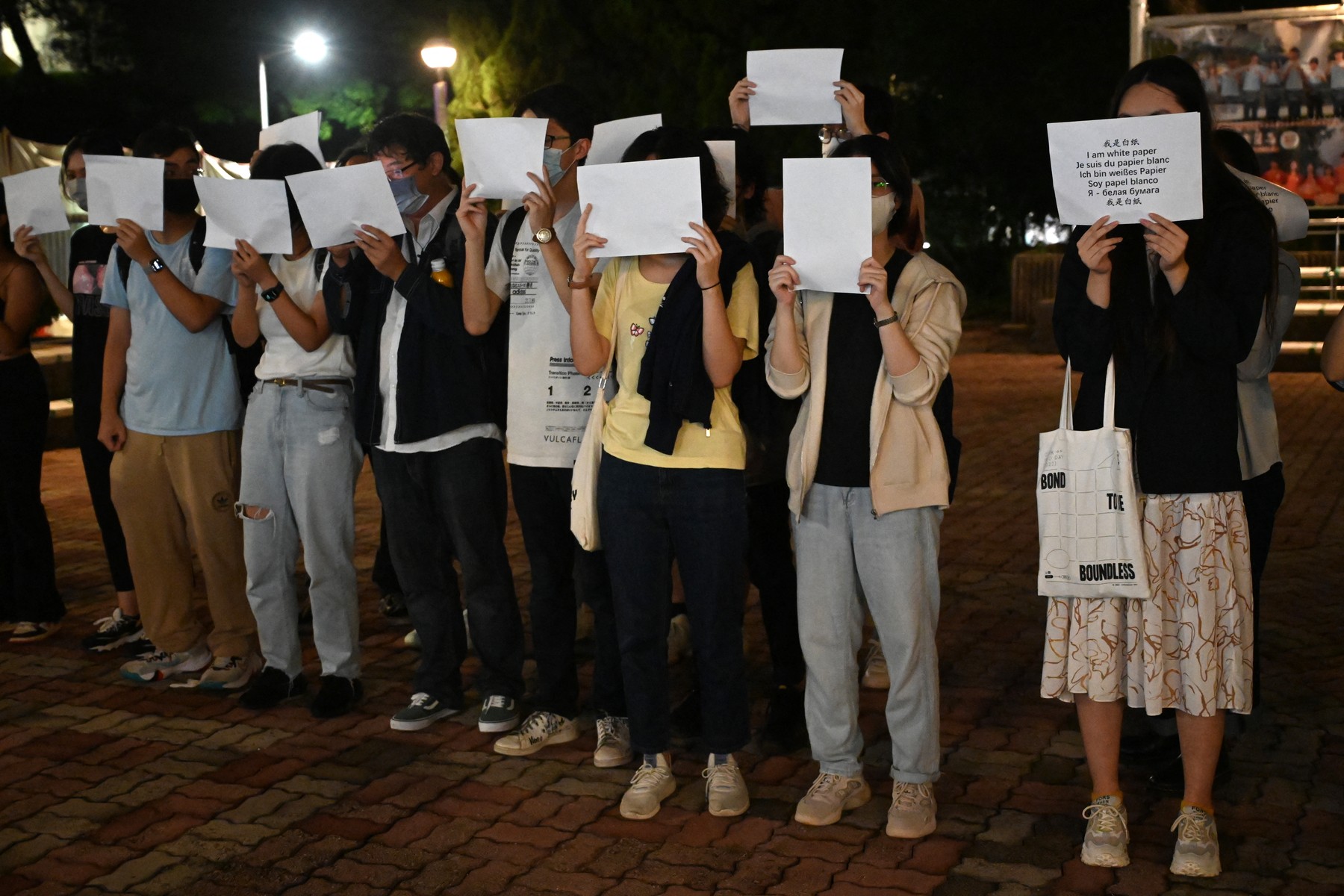 China's security system has been on high alert since last week. Widespread protests across the country against strict anti-COVID measures often include calls for greater freedom and censorship restrictions.
However, the Chinese authorities overpowered the police, and many remained behind bars or injured. For example, the ground has collapsed since Sunday's arrest of twenty-seven-year-old Wang in Shanghai, who dared to call on Xi Jinping to resign.
In Shanghai, police searched residents' cell phones in the streets and on the subway for installed VPNs that could be used to bypass China's Internet firewall, or apps like Twitter and Telegram used by protesters despite being banned in the country.
The police confiscated the phones of some of the detained demonstrators. One of the detainees stated that as "evidence" he had to hand over the phone and have access to the passwords. His biggest concern was that the police had exported the data.
Another protester said police returned their phones after they were released, but deleted their photo albums and removed the WeChat app.
New covid era?
Although the protests are not talked about in official circles in China, it is clear that they have some impact. According to the state-run Xinhua News Agency, Deputy Prime Minister Sun Chunlan, who has been leading the fight against coronavirus for the past three years, admitted for the first time that the omycron variant is more contagious but less lethal than other mutations.
Local authorities in Beijing said this week they will reduce daily testing requirements by excluding the elderly, students, teachers and others working from home. However, public places will still require a negative test.
Guangzhou, a manufacturing hub in southern China, has lifted some measures and stated that close contacts of those infected will be allowed to self-isolate at home instead of special quarantine centers.
Everything you need to know about the protests
What are the protesters demanding? Does the communist regime make concessions to them? Why are the current protests in China a turning point? Why did the protesters choose a white quarter paper as a symbol of resistance? And is the Communist Party ready to make concessions?
Listen to the 5:59 podcast: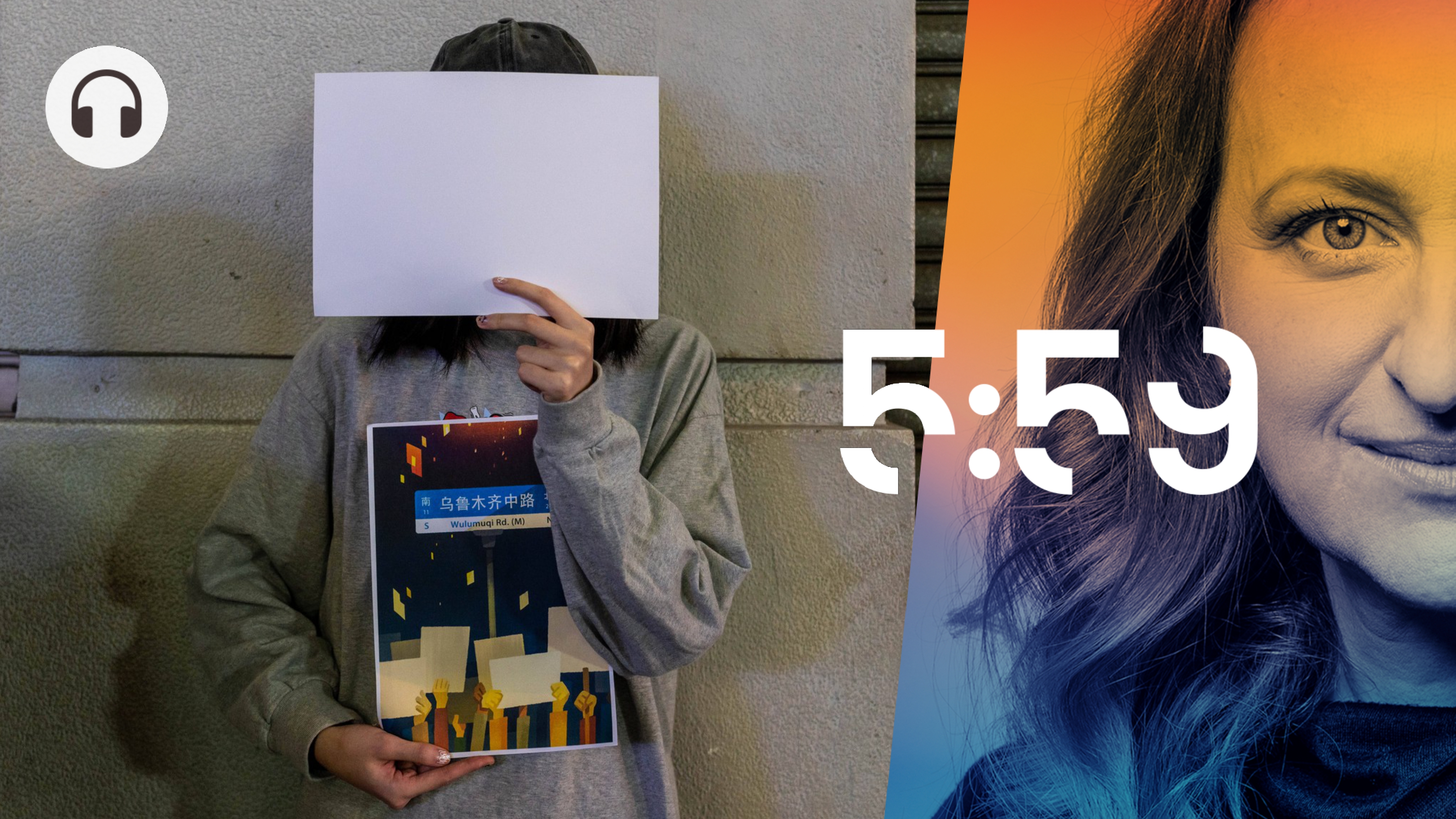 Sun Chung-lan also outlined a new vaccination campaign targeting the elderly. The narrative on the control of the pandemic seems to be changing in the Chinese media, which has begun to emphasize that there is no harm in getting rid of the disease.
Beijing News interviewed two 87-year-old Chinese men with chronic heart and lung problems. They survived Covid, even calling it a "bad cold". "They had fevers, coughs and body aches, but their lives returned to normal once the illness subsided," the report said.
Also in an interview with Yuchian Zhong, professor of infectious diseases at Guangzhou University, "people who recover from covid are not that contagious – even if they are re-infected with covid, they are less likely to transmit the disease and are safe for society."
Source: Seznam Zpravy
I am Joel Fitzgerald, a news website author for The News Dept. I have worked in the media and journalism industry for over 10 years and specialize in world news. My articles have been featured in prominent publications such as The New York Times and The Washington Post, where I am an expert contributor on global affairs.
I also write extensively on topics related to politics, economics, business, finance and technology. My work has been recognized with numerous awards from organizations such as the United Nations Press Corps and Associated Press Editors Association of America (APEA).
In addition to my writing career, I have held various roles within the field of communications ranging from public relations specialist to digital strategist.