A day after the Afghan Taliban banned women from studying at universities, armed guards prevented hundreds of young women from entering university complexes.
LAST MINUTE: The Taliban banned women from entering universities.

This is a shameful decision that violates the right to education of women and girls in Afghanistan. The Taliban make clear every day that they do not respect the fundamental rights of Afghans, especially women. pic.twitter.com/Ydf13rvsbF

— Human Rights Watch (@hrw) 20 December 2022
According to the news of the AFP news agency, female students gathered in front of several universities in Kabul on Wednesday, were prevented from entering university complexes by armed guards. Universities were also closed.
Many headscarved female students were also seen standing in groups on the roads leading to universities.
The brave and talented women of Afghanistan are devastated this morning because the Taliban are preventing women from entering their universities after the BAN for university education.

This is horrible to watch. This is not true. We must not remain silent.

– Shabnam Nasimi (@NasimiShabnam) 21 December 2022
Most public and private universities are closed for a few weeks in the winter, but university complexes are generally open to students and staff.
It's a shameful act. The Taliban banned women from going to universities in Afghanistan.

This is the latest in a series of policies that restrict the basic rights of women and girls. pic.twitter.com/qVPBNkxOib

— Human Rights Watch (@hrw) 20 December 2022
Afghan Taliban officials announced on Tuesday that women are banned from university education across the country, as Islamist extremists continue to curtail Afghan women's right to education and freedoms.
"You have all been informed to immediately follow this order – suspend women's education until further notice," said a letter signed by Higher Education Minister Neda Mohammad Nadim to all public and private universities.
Washington categorically condemned this decision.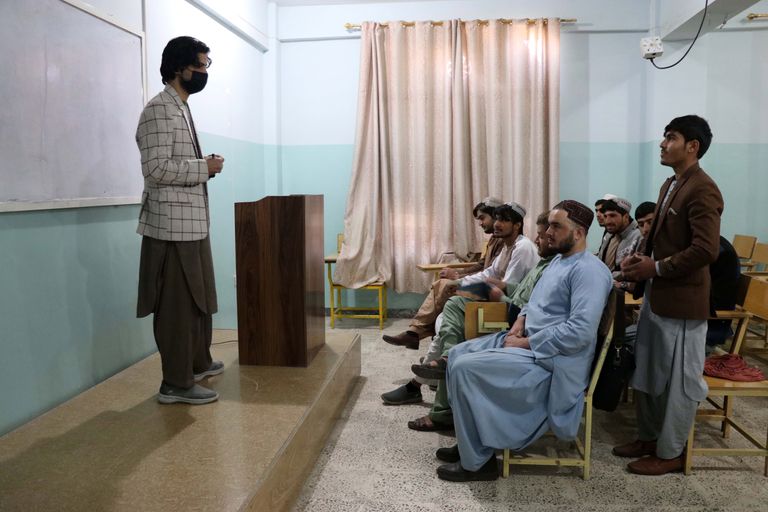 "If the Taliban does not respect the rights of all people in Afghanistan, it should not hope to become a legitimate member of the international community. This decision will have consequences for the Taliban," US Secretary of State Anthony Blinken said in a statement.
The press secretary confirmed on Tuesday that UN Secretary-General António Guterres is "deeply disturbed" by the ban.
"The Secretary General reiterates that the ban on education will not only violate the equal rights of women and girls, but will also have a devastating effect on the future of the country," Stefan Dižarik said in a statement.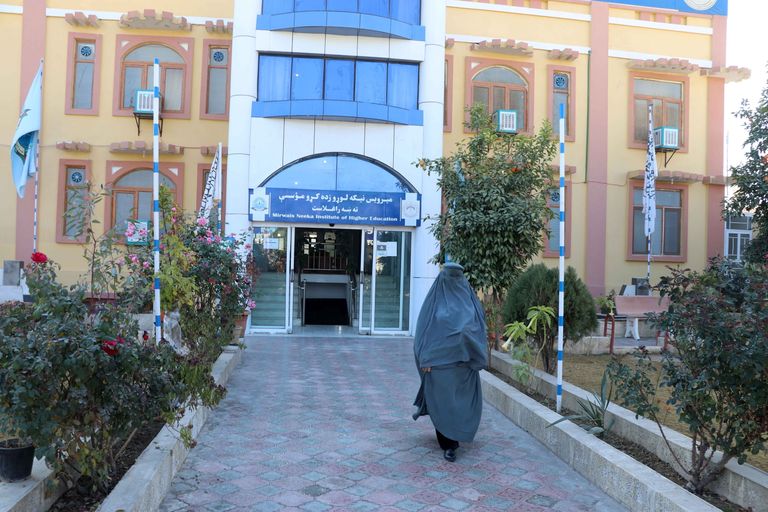 Less than three months ago, thousands of women took the university entrance exams. Many hoped to pursue a career in education or medicine.
When the Taliban came back to power last year, universities were forced to impose new conditions – to provide separate auditoriums for men and women, and only women or older men were allowed to teach female students.
Most of the young girls already lack secondary education, so the number of women enrolled in universities is also decreasing.
However, several Taliban officials point out that the ban on secondary education for girls is temporary in nature, explaining the ban as a lack of funding and the need to reorganize school programs at the new government's discretion.
The international community has made it clear that the right of all women to education is an obstacle to the Taliban regime's recognition and aid negotiations.
In the 20 years between the overthrow of the first Taliban regime and its return to power in Afghanistan, girls could be educated in schools and women could work in all sectors, although the country was socially conservative at this time.
Source: Tv Net
I am Joel Fitzgerald, a news website author for The News Dept. I have worked in the media and journalism industry for over 10 years and specialize in world news. My articles have been featured in prominent publications such as The New York Times and The Washington Post, where I am an expert contributor on global affairs.
I also write extensively on topics related to politics, economics, business, finance and technology. My work has been recognized with numerous awards from organizations such as the United Nations Press Corps and Associated Press Editors Association of America (APEA).
In addition to my writing career, I have held various roles within the field of communications ranging from public relations specialist to digital strategist.