Few things fundamentally redefine 2022 as Europe's relationship with Russia. This country's aggression against Ukraine has erased any remaining confidence that Russian President Vladimir Putin is willing to cooperate. Confidence has also decreased in the Russian public, where some European countries have stopped issuing visas, for example. Who is responsible for the actions of the Russian government? Russian historian Ksenia Krimer ponders this in today's episode.
What will you hear at 5:59 in today's episode?
To what extent are Russians responsible for their government?

Why does not even the death toll on the Russian side remove them from passivity?

And is it still possible for them to rise up and atone for the crimes committed by the Russian army in Ukraine?
Ukraine, and with it all of Europe, found itself in the midst of a deep crisis after Russia attacked its neighbor in February this year. For a long time, many did not believe that President Vladimir Putin could decide to take such a step. But in retrospect, we find at least some explanation.
According to Russian historian Ksenia Krimer, who has lived in Berlin for a long time, Russia continues the tradition of imperialist politics in a broader perspective. He has always viewed its continuous expansion as a form of defense, rather than "investing in the development of civil society, doing police work".
"In what we are witnessing now, it is possible to see the moribunds of the Russian imperial project," he says. On a shorter scale, he adds, the war was the result of the Putin regime, and his personal collapse can also be seen through his lens.
illusion of normality
But every now and then, Russian citizens who take small steps to create the illusion of democracy in Russia also get their fair share of blame, according to Krimer. "With this fantasy of normalcy and the promise of professional self-actualization and careers and, of course, money, most of us functioned (within the system)," he explains.
Krimer faced a moral dilemma when, for example, he had to teach the children of Russian propagandists at a private school in Moscow. He is said to be having a hard time deciding how to deal with such a situation and not harming children who are not responsible for their parents.
"It's impossible not to see that we're helping to create the beautiful facade that hides the fact that it's actually a dictatorship, a despotism," he explains.
Where does the way out lead?
And for this reason, the field of opposition and criticism against the regime in Russia is getting narrower over the years. It's not just the Kremlin's repressive policy, arrests and threats of imprisonment. According to Krimer, people who oppose the regime today must feel that they are "a complete minority" and must hear that they are "crazy" around them. They don't think anyone will openly support them.
Interview with a former Ukrainian dissident
On the 5:59 podcast, we also featured an interview with former Ukrainian dissident Myroslav Marynovych during the holidays. He also talked about the fact that Russia is still clinging to the past, which it has not been able to get rid of. Still – like Ksenia Krimer – she hopes that the current situation can be overcome, even if it is difficult. To listen.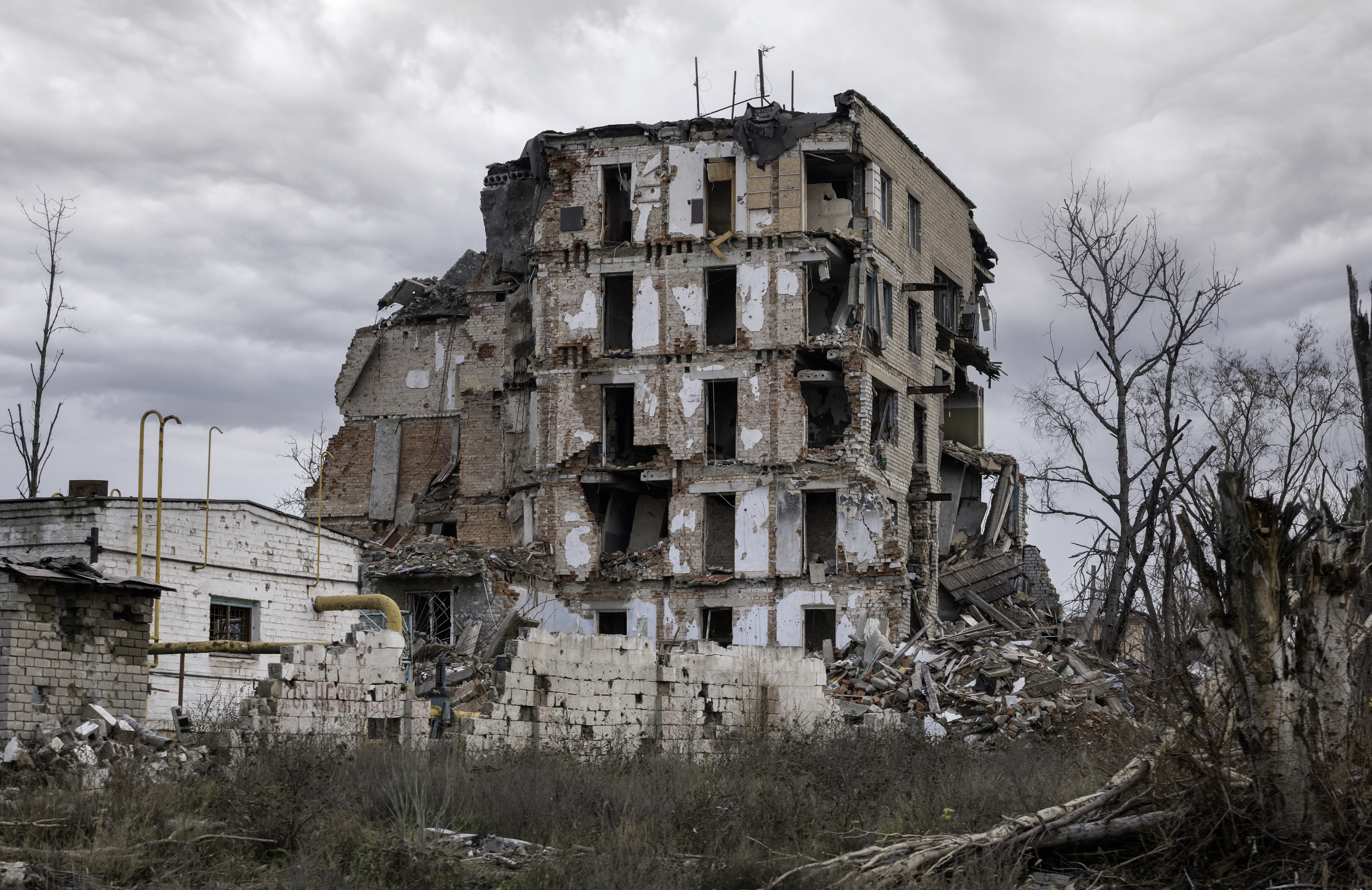 "The Russian population craves harmony, but does not achieve this in their daily life," says the historian. The Russians are atomized, they live in their bubble and do not trust anyone.
According to Krimer, two key steps need to be taken to achieve unity and at the same time at least partially compensate for what is happening in Ukraine. Russia must cease to exist in its current imperialist form and its people must begin to think for themselves. This includes Russian intelligence. "Putinism is in all of us, we all carry the imprint of this culture in some way," he says.
On the 5:59 podcast, you will also learn what parallels the Russians still perceive as the Great Patriotic War, the Second World War, and the current conflict in Ukraine, or whether it is possible to compare Putin's authoritarian practices with methods. Listen to the audio of the Soviet totalitarian power at the beginning of the article.
Editor and Associate Editor: Pavel Vondra, Dominika Kubištova
Sound design and music: Martin Still
Broadcast 5:59
News podcast of Lenka Kabrhelova's team. It's an important topic every weekday in the sixth minute. Through the lens of Seznam Zpráv, the most important events in the Czech Republic, the world, politics, economy, sports and culture.
You can find an archive of all episodes on our website. Write us your observations, comments or tips via social networks or by e-mail: zaminutusest@sz.cz.
Source: Seznam Zpravy
I am Joel Fitzgerald, a news website author for The News Dept. I have worked in the media and journalism industry for over 10 years and specialize in world news. My articles have been featured in prominent publications such as The New York Times and The Washington Post, where I am an expert contributor on global affairs.
I also write extensively on topics related to politics, economics, business, finance and technology. My work has been recognized with numerous awards from organizations such as the United Nations Press Corps and Associated Press Editors Association of America (APEA).
In addition to my writing career, I have held various roles within the field of communications ranging from public relations specialist to digital strategist.