You can also listen to the text with audio.
80,000 people took to the streets in Tel Aviv on Saturday, and thousands more Israelis protested in Jerusalem, Haifa and elsewhere. This is because of the judicial reform that Benjamin Netanyahu's new government is expected to allow politicians to overturn Supreme Court rulings. Thus, the strict separation of judiciary and executive power until now would come into play and Israeli democracy would be shaken to its foundations.
Just this week, judges and other staff in the judiciary went on a one-hour demonstration strike, but Justice Minister Jariv Levin rejects their objections and his words that Israel is following Hungary's path.
If the reform takes place, it will be fine for the government to legalize settlements on Palestinian land or block the prosecution of Netanyahu, who is on trial for corruption and fraud.
But reform advocates say the country is run by "unelected judges" and Homeland Security Minister Itamar Ben Gvir has threatened to use water cannon on protesters.
Reform corrupts the political system
"I think the protesters are justified in their concerns about the fate of Israeli democracy," Jonathan Rynhold, a professor of political science at Bar-Ilan University, told Seznam Zzpravám. "It's about the erosion of democratic institutions that protect civil rights and also protect the system against corruption. If the appointment of judges becomes something that affects the government, and they enforce laws in favor of individuals and against previous laws, it will eventually corrupt the legal system. It's not an immediate threat – they don't have institutions. It takes time to build and remove barriers."
Bar-Ilan University, where he also teaches, cannot be described as leftist or oppositional, quite the contrary. Located in Tel Aviv's suburb of Ramat Gan, the institution is the second largest in the country, and many of its graduates have served or are serving as ministers or diplomats in the ruling Likud. Former prime minister Chipi Livni also received a diploma from this university, as well as Jigal Amir, the murderer of peaceful Yitzhak Rabin, from this university.
Israel's legal system is under fire
Israel's new justice minister, Jariv Levin, announced on Wednesday a judicial reform program that includes an "exemption clause." This would allow lawmakers to override the Supreme Court's decision.

Judges can now annul a law they find discriminatory. But the new government believes the courts are under the influence of the "extreme left".

According to former prime minister Yair Lapid, the proposed reforms "threaten the entire legal system of the state of Israel".

Haaretz columnist Jossi Verter speaks directly of a "coup."

The court's decision has already been overturned by the new government, appointing Deputy Prime Minister Arje Deri – an ultra-Orthodox politician convicted of corruption should not hold any office, according to the court.
In addition to fears for Israeli democracy, the new government's actions also raise fears about further violence in the conflict with the Palestinians.
But to be fair, the situation in the occupied territories and Gaza had already deteriorated over the past year when Netanyahu and his extremist partners were not in power.
Confrontation is inevitable
Al-Jazeera, a Qatari television channel, cites six events or trends in this context: the short-lived war in Gaza last year, the clashes that take place almost daily where Palestinians die, the murder of journalist Shireen Abu Aklah, the daily raids by the Israeli army, increasing numbers of settler attacks and the emergence of several new armed groups in the West Bank.
For the sake of completeness, it should be added that Palestinians have also resorted to attacks – mostly against Israeli soldiers, especially with knives or running over cars.
"Confrontation and a renewed struggle against occupation are inevitable," political scientist Bilal Shubaki from the University of Hebron told Al Jazeera.
Jonathan Rynhold also talks about the danger of a third Palestinian intifada: "Yes, there is the danger, (Minister of Homeland Security) Itamar Ben Gvir is provoking him. Without him, there would be no current conflict with Hamas," he concludes, adding that the risk of an intifada is much higher than it was under the previous government. He adds that it is higher.
He adds that not only Ben Gvir's provocations such as the Temple Mount visit have contributed to this, but also the mismanagement of the Palestinian Authority, which is corrupt and unable to provide basic services to the people.
remind yourself
Israeli Minister of Public Security, Itamar Ben Gvir, appeared on the Temple Mount in Jerusalem on Tuesday morning, despite media reports on Sunday that he was deterred from his provocation by Prime Minister Netanyahu.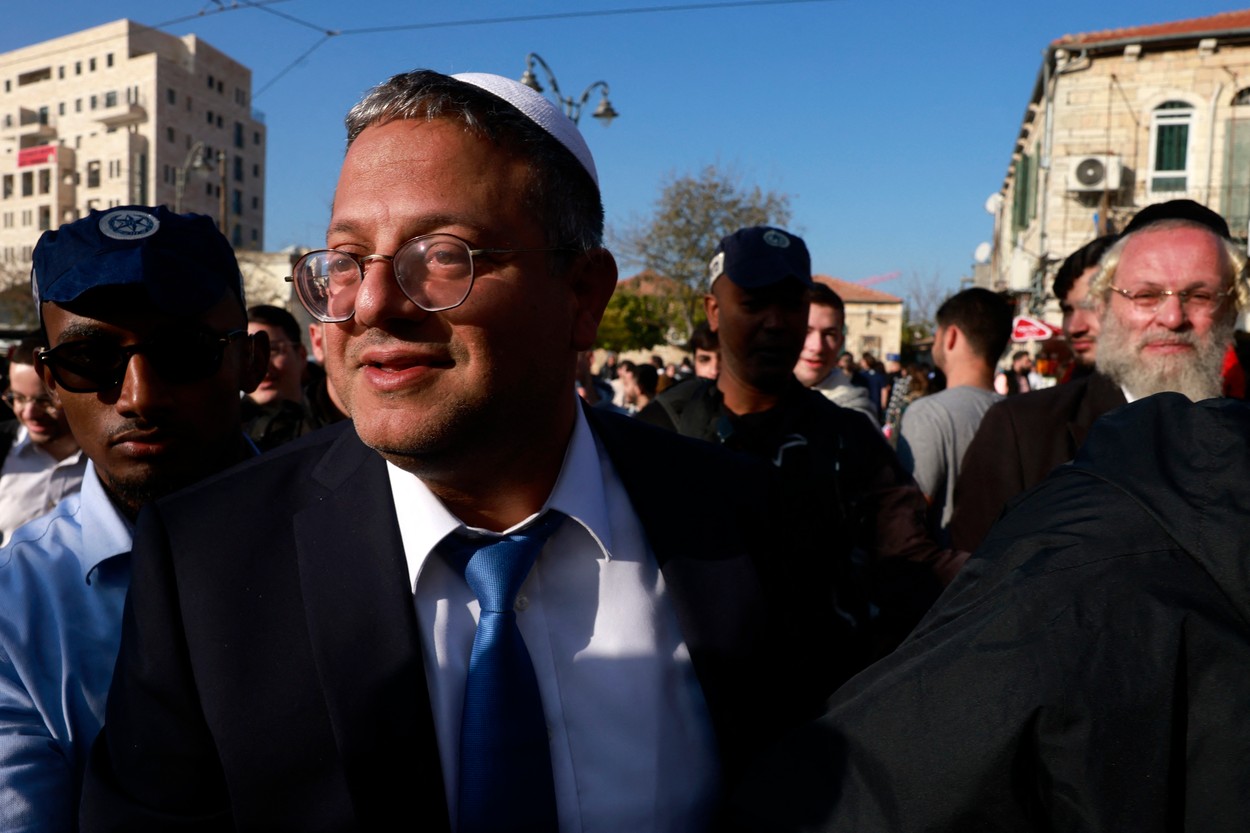 Czech political scientist Marek Čejka, who specializes in Israel and Palestine, also thinks that the far-right will become stronger in the government. "A third intifada is definitely out of the question, but there has been speculation many times over the last fifteen years and it hasn't happened yet. But Palestinian autonomy could be disrupted," he said.
An unprecedented level of violence
Ilan Baruch, former Israeli ambassador to South Africa and head of the Israel Policy Working Group, which advocates a two-state solution to the Israeli-Palestinian conflict, speaks of the ongoing "revolution of the messianic nationalists."
"This revolution leads the state to one goal, which is the consolidation of the annexation of the West Bank and East Jerusalem and the complete defeat of the Palestinians. I find it very dangerous," Ilan Baruch told Seznam Zprávy in an interview.
He also talks about the possibility of a third intifada: "If there is a new intifada, we may see a level of violence that we have not experienced before and that will change the general picture," he fears. He draws attention to the fact that conflict and violence pose a threat in the intra-Palestinian scene, where the end of President Mahmoud Abbas is approaching before his successor is known.
Palestinian intifadas
Intifada is an Arabic word meaning insurrection.

The First Palestinian Intifada was a series of sustained protests and violent unrest motivated by Israel's military occupation of the West Bank and Gaza Strip. The uprising lasted from December 1987 to 1991, although some point to the end of the 1993 signing of the Oslo Peace Accords.

The second Palestinian intifada broke out in 2000 after Israeli opposition leader Ariel Sharon made a provocative visit to the Temple Mount in Jerusalem. The second intifada was significantly bloodier than the first – more than 3,000 Palestinians and more than a thousand Israelis were killed.
The aforementioned researcher, Jonathan Rynhold, believes that the main target of the far right is Area C of the West Bank, which is currently controlled by the Israeli military. This makes up about 60 percent of the occupied territory and Ben Gvir or Finance Minister Becalel Smotrič will try to prevent this area from becoming part of the Palestinian state in the future.
Because of his goals, Prime Minister Netanyahu will likely come under strong pressure in the near future. US Secretary of State Antony Blinken is traveling to Israel and is expected to push Netanyahu in the opposite direction of his far-right partners – without annexation or settlement expansion.
"Bibi is able to do this because the main goal of its far-right partners is long-term and institutional, while the main goal of the US is short-term – to avoid a third intifada, mass settlement expansion and annexation. In Area C, Americans will say it's okay. The far right will get what it wants," said Rynhold, adding that this government could stay in power for more than a few months.
Former diplomat Baruch is also quite skeptical of American pressure.
However, Rynhold also points out that representatives of the far right are rarely pragmatic – he sees this ability in Smotrich, less so in the repeatedly convicted Ben Gvir.
Do extremists rule in Israel?
Senior Israeli Prime Minister Benjamin Netanyahu has joined forces with ultra-Orthodox nationalists in the new government. Read more about the new cabinet.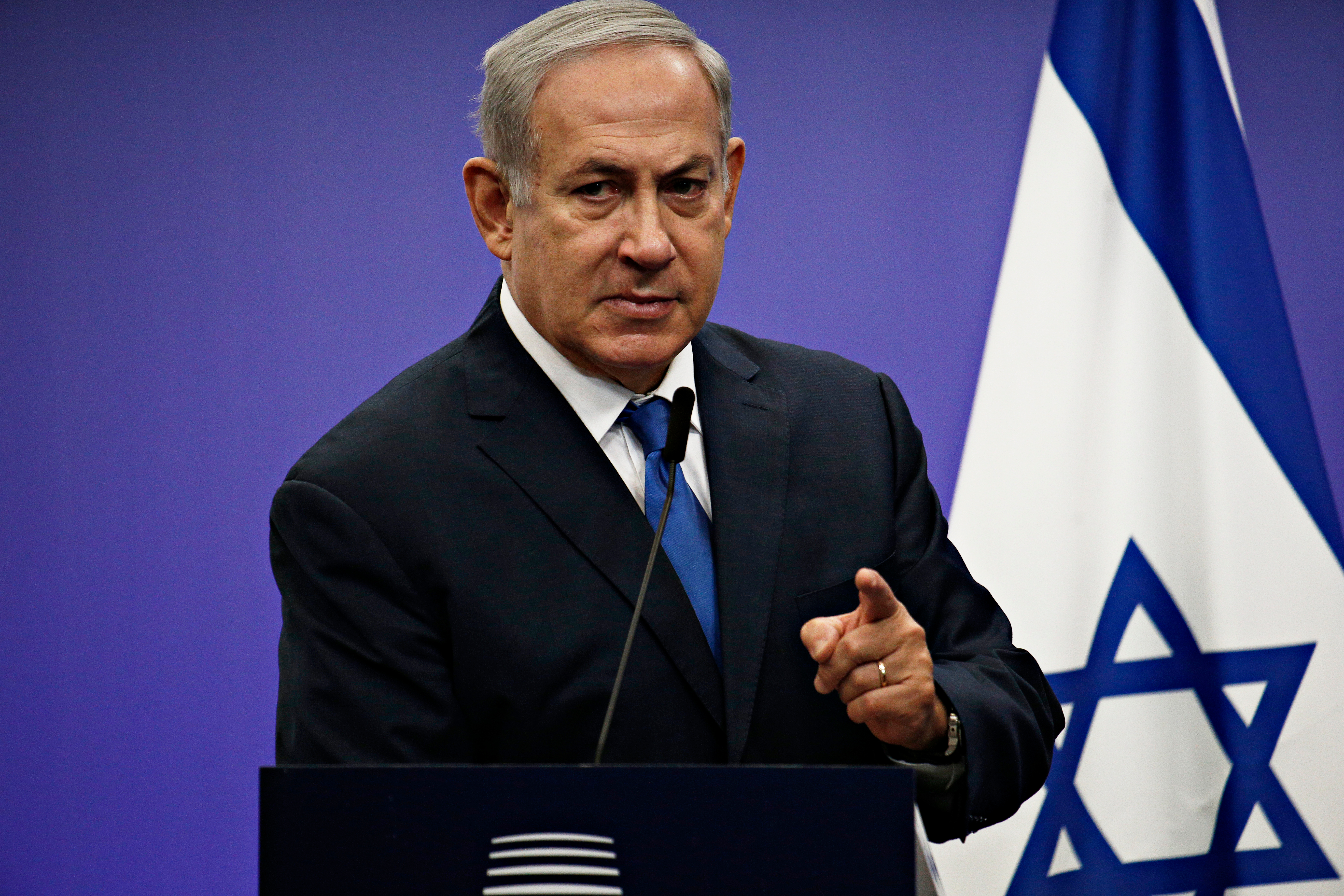 The apartheid regime? opinions differ
When two leading human rights organizations, Human Rights Watch and Amnesty International, described the Israeli regime as apartheid last year (we wrote about it here), Israeli authorities reacted with anger.
Comparing the domestic situation with South Africa, Ilan Baruch is clear: "Yes, I think there is a certain kind of apartheid, although not necessarily related to the South African experience. But the superiority of one ethnic group over another is obvious," he thinks.
The acknowledgment that the Israeli government committed the crime of apartheid has become mainstream in the human rights community. I do not know a serious human rights activist who does not believe in this, who is interested in this issue. https://t.co/4pcw9uXIAo

— Kenneth Roth (@KenRoth) January 14, 2023
Czech political scientist Marek Čejka is more cautious about this: "I understand why the aforementioned organizations use the term, but I am personally quite skeptical about comparing ideologies, historical events, different regimes, etc…. I understand. The former apartheid regime in South Africa vs. There are certain differences even between Israeli policy, but this does not mean that a number of Israeli policies towards Palestinians – particularly in the West Bank – are not akin to apartheid, such as Palestinians with Israeli citizenship (in Israel they are sometimes referred to as 'good Arabs'. Israel's approach to those who do not live in the West Bank, Gaza, or are Palestinian refugees differs in many respects. The regime in South Africa was openly racist towards almost all black South Africans."
Jonathan Rynhold later believes that even a government with extremists like Ben Gvira would not turn Israel into an apartheid state – claiming this based on the fact that Israeli Arabs have the right to vote, which they probably won't lose. "On our college campus, Arabs make up 10 percent of students, up from one percent years ago," he says.
According to him, the escalation of the situation is a plus for the far right and Homeland Security Minister Ben Gvir will certainly benefit from it.
Source: Seznam Zpravy
I am Joel Fitzgerald, a news website author for The News Dept. I have worked in the media and journalism industry for over 10 years and specialize in world news. My articles have been featured in prominent publications such as The New York Times and The Washington Post, where I am an expert contributor on global affairs.
I also write extensively on topics related to politics, economics, business, finance and technology. My work has been recognized with numerous awards from organizations such as the United Nations Press Corps and Associated Press Editors Association of America (APEA).
In addition to my writing career, I have held various roles within the field of communications ranging from public relations specialist to digital strategist.