The London Metropolitan Police, the largest police force in the UK with over 43,000 police officers, is facing an unprecedented scandal. Police officer David Carrick admitted this week that he had raped as many as 20 women over the years. Another was abused in other ways, such as controlling what they wore, what they ate, where they slept. He even prevented some from talking to their own children.
He previously came to police attention for nine incidents between 2000 and 2021, including allegations of harassment, assault and rape, but was not charged with any crime. Carrick used his position of power to control and intimidate his victims, telling them that no one would believe his words against the word of an on-duty police officer.
It was also revealed that his ex-girlfriend accused him of assault and harassment a year before he passed his background check and joined the Metropolitan Police. "We didn't succeed. And I'm sorry. "He shouldn't have been a police officer," said Mark Rowley, Chief of the Metropolitan Police.
"This man abused women in the most disgusting way. Disgusting. We have disappointed women and girls and indeed we have disappointed the people of London. "The women who have suffered and survived this violence have shown the unimaginable courage and courage to come forward."
The length of the crime and the nature of Carrick's criminal activity are unprecedented in police practice. However, he is not the only Metropolitan Police member to be charged with serious sexual offenses in the recent past.
Investigation concerns thousands of police officers
The revelation of Carrick's actions shook Great Britain and triggered an investigation that would affect nearly every police officer working in Greater London. More than a thousand cases of alleged sexual offenses or domestic violence are currently being investigated, involving approximately 800 police forces.
you read
A British court is handling the case of parents who, according to the indictment, allowed their daughters to literally eat themselves during the covid-19 pandemic. In addition, the girl was sick, she relied on the care of her family, and they left her in terrible conditions.
According to the Seznam Zprávy Metropolitan Police press department, 118 police officers are currently suspended on sexual harassment charges.
The Metropolitan Police also told Seznam Zprávy that they will set up a new office in response to the scandal. It should consist of more than 50 experienced investigators who will focus on investigating domestic violence or sexual crimes within the police force.
systematic failures
The case of Carrick, one of the UK's most active sex offenders, who confessed to 24 counts of rape, has raised questions about the Metropolitan Police's performance and in particular its failure to detect his behavior.
Metropolitan Police did not respond to Seznam Správ's questions about how Carrick's sex crimes could have remained undetected for so long.
But Rowley also spoke of the need for reform. As part of a major review, it announced that 45,000 officers and staff of the Metropolitan Police will be checked for past crimes.
Commissioner Rowley: I was clear that my top priority was restoring our integrity.

To do this, I need to get the officers who violated our integrity.

Our systems, policies and leadership need to be more assertive to bring us to the healthy state we need to be.pic.twitter.com/IovSxOOx0L

— Metropolitan Police (@metpoliceuk) January 17, 2023
"I promised to take action. From my first day four months ago I said that the Metropolitan Police would be ruthless in rooting out those who violated our integrity. While maintaining our own integrity, we did not apply the same common sense we normally apply when confronting criminals. As investigators, we failed where we should have been stronger," he said.
"I have tens of thousands of wonderful men and women, but there are hundreds more who shouldn't be here. I'll handle it," he added.
A series of scandals surface
But there are many scandals that the London police are dealing with right now. Forty-nine-year-old Inspector Richard Watkinson was to be charged three times with taking inappropriate photographs of a child, voyeurism, and misconduct by a public official.
But he was found dead on Thursday last week, according to the BBC. As part of the investigation into Watkinson's death, police charged two former police officers with sexual offenses against children, but the investigation is still ongoing.
Four members of the Metropolitan Police are being investigated for allegedly robbing a 15-year-old girl inappropriately during the search. A similar event, much more announced in the UK, occurred just eight days ago in December 2020.
According to a news report published in March, the girl who was on her period was removed from the examination and taken to the school's medical room, where the police searched for marijuana on her. None of the teachers participated in the personal search, the police found no marijuana. Still, no one bothered to contact the girl's family.
from England
The British government vetoed a bill passed by the Scottish Parliament for the first time in history. According to London, changing the official gender reassignment rules will affect the entire country. The Scottish Prime Minister is already talking about an attack on the regional parliament.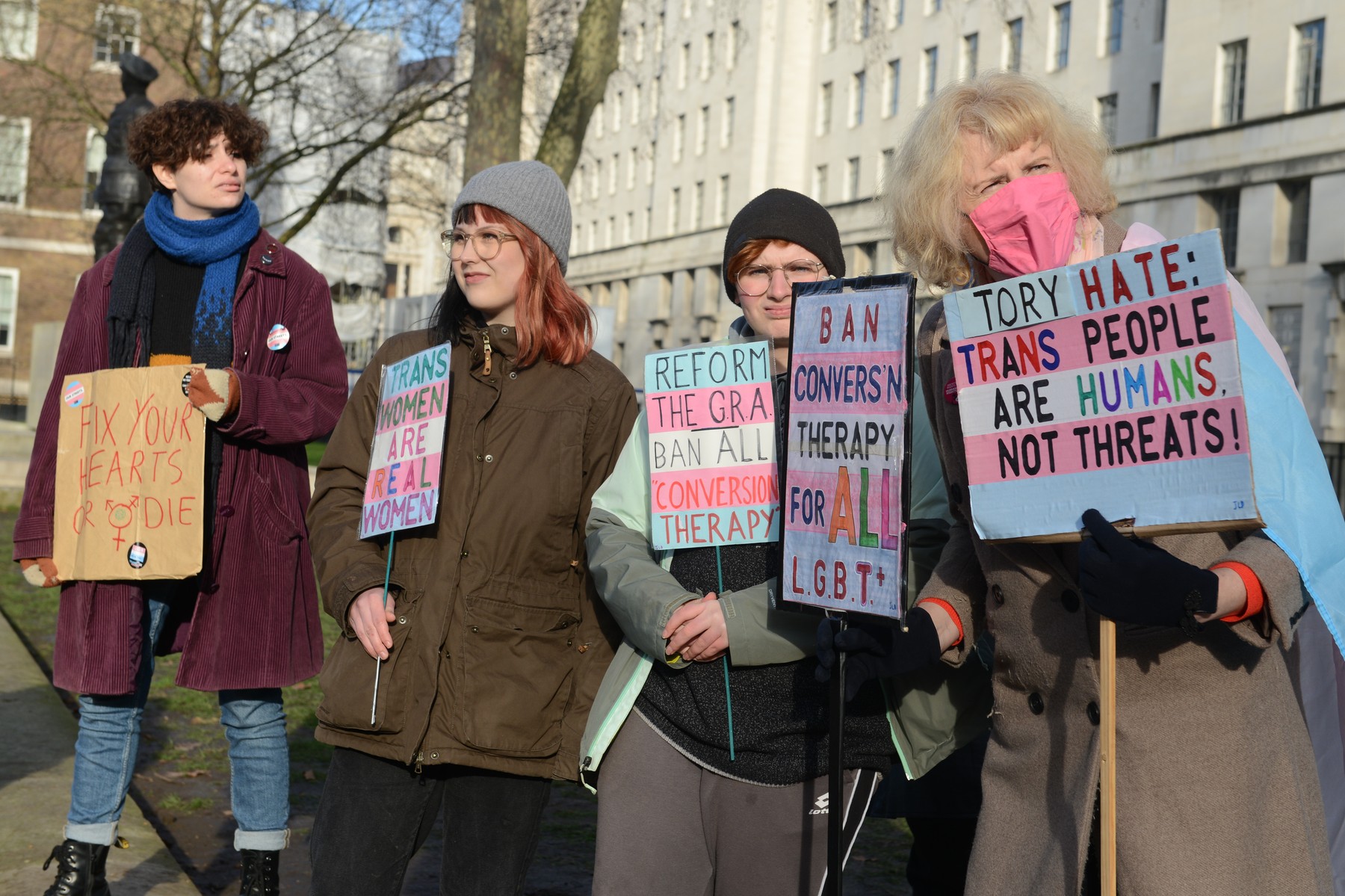 Long delays in the emergency room and weeks of waiting for various investigations. British public health history is in crisis, experts say. What's behind it? Has Brexit played a role?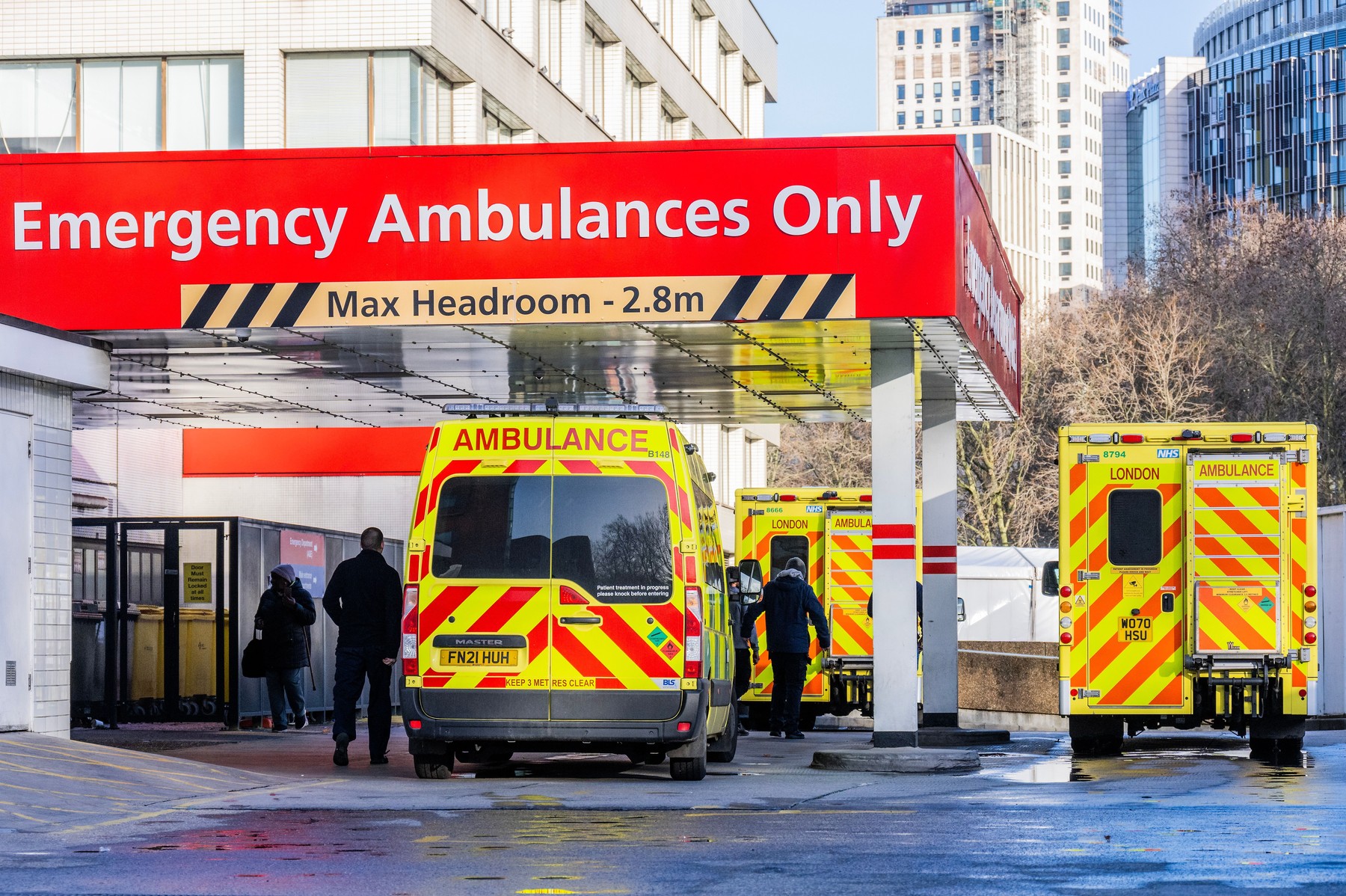 In recent years, a police officer has also been imprisoned for the rape and murder of Sarah Everard of London, whom he abducted on his way home (more on this here). Two more police officers were fined for sharing crime scene photos following the murder of the two sisters. An investigation into one unit uncovered controversy over beating women when an officer sent messages to a colleague saying he would rape her. They also convicted another of being a member of the neo-Nazi group.
But as British Home Secretary Suella Braverman has pointed out, similar shocking cases may come to light even more. "Police forces still have a long way to go to gain the trust of the people they serve. "It is critical that the Metropolitan Police and other agencies redouble their efforts to root out corrupt police officers," he said.
Trust in the police is in balance
Public trust in the Metropolitan Police has been eroded by the exposure of a culture of corruption, racism and misogyny, Reuters reported.
A senior Metropolitan Police official called this week "one of the darkest" in decades. British Transport Police (BTP) Chief Commissioner Lucy D'Orsi has called for new screening systems that will automatically mark whether an arrested person is a police officer and expressed surprise that DNA and fingerprint matches have not yet been checked in police databases.
David Carrick was a criminal. It would be easy to say he wasn't one of us. But it was. That's why I find it so embarrassing that he's free to harass women for so long," she wrote in a blog post.
public reaction
The British are also angry because it all happened at once. More than a thousand plastic "rotten apples" were thrown in front of the Metropolitan Police headquarters, New Scotland Yard, on Friday morning. The women's association Refuge said it wanted to draw attention to the extent of the allegations.
"One of the things we most need to tell women is if you're in danger, call the police if you need to, and given what's going on right now, that's a pretty mixed message. "The police must understand that we will no longer accept this," said Abigail Ampofo of Refuge.
A slightly ludicrous example of police incompetence that has been widely cited on social media in recent days is a video posted directly by British Prime Minister Rishi Sunak.
In the video, the politician speaks in a moving car but is not wearing a seat belt. The British therefore urge the police to at least deal with this crime when they are unable to deal with the crimes of their own members.
On Friday, Altar was finally fined by police in Lancashire, where the video was shot.
Source: Seznam Zpravy
I am Joel Fitzgerald, a news website author for The News Dept. I have worked in the media and journalism industry for over 10 years and specialize in world news. My articles have been featured in prominent publications such as The New York Times and The Washington Post, where I am an expert contributor on global affairs.
I also write extensively on topics related to politics, economics, business, finance and technology. My work has been recognized with numerous awards from organizations such as the United Nations Press Corps and Associated Press Editors Association of America (APEA).
In addition to my writing career, I have held various roles within the field of communications ranging from public relations specialist to digital strategist.