"I had a girlfriend, Tina. Tina was watching something on TV and she decided to go vegan. She said, 'How about you cook me some meat?' I said, 'I'll never cook meat for you.' I said to him, 'You better start packing your things. If I tell you to make me a steak, make me one,' he said, and we argued for two hours. Two hours later he made me my damn bacon.'
"He drew a machete, struck him in the face, and grabbed him by the neck. Shut up bitch.
"My sister is the property of her husband… When the bride goes to the altar, the father who takes her gives her away."
Here's a sample of the internet thoughts of Andrew Tate, one of today's most famous influencers and an overt misogynist. Among other things, the man who is famous for saying that women belong to the household should not drive, but should "take responsibility for themselves" if someone rapes them.
Although Tate is banned from most of the most important social networks (Facebook, Instagram, TikTok), the videos he performs and spreads his thoughts reach millions of users through them, especially on TikTok.
The media has been following Tate closely since the end of December, when Romanian police are still in custody. If convicted, he faces up to 15 years in prison for conspiracy, human trafficking and rape.
Influencer and symbol of masculinity
Thirty-six-year-old Andrew Tate tried to establish himself as a professional kickboxer early in his career. He gained public attention for the first time by appearing on the British version of the Big Brother reality show, where he was prematurely fired for a video that allegedly strangled a woman. Today, he is a successful influencer and guru advising teenagers and young men on how to make money, gain admiration from women and "escape the matrix", according to the British website The Guardian.
Tate in Romania
Controversial influencer Andrew Tate was detained by Romanian police in late December. He was arrested with his brother Tristan at his home in Bucharest. They are suspected of human trafficking and rape.
His videos have been viewed 11.6 billion times on TikTok alone. According to the British newspaper, in July people searched for him on Google more often than, for example, former US president Donald Trump or the famous Kim Kardashian. He has 4.5 million followers on Twitter, which returned to his account when Elon Musk took over the company.
Its success is largely due to the fans and followers that Tate encourages to flood social media with his videos – especially those with the most controversial statements – to increase viewership and reach. Tate "trains" new members through its own Hustlers University online academy, which currently has around 127,000 subscribers and costs less than $50 (about 1100 kroner) per month.
"Tate's videos are very controversial and people need to talk about them. That's how they support the dissemination of his content, the algorithm considers them relevant and interesting for others. The more reactions (likes, comments, shares) there are, the more the video is shown to other users. In addition, TikTok does not control the content of comments. It does not distinguish whether they are positive or negative," explains the social media manager of digital marketing agency DFMG Klára Bláhová, the successful dissemination of Tate's content despite the ban.
In addition to how to invest in cryptocurrencies or master digital marketing, Tate also advises young men and women on how to manipulate and exploit women. It refers, among other things, to his own work experience, which focuses on the production of adult content.
"I've been running a webcam studio for over a decade… More than 50 percent of my staff were actually girlfriends at the time, and NONE of them had been in the adult entertainment industry before," he said.
For example, he describes his job as follows: "Meet a girl, go on a few dates, sleep with her… Make sure she's so in love with me that she'll do anything for me… And then get her in front of a webcam so we can get rich together."
Expensive cars, hours worth millions
Romanian police confiscated a large number of luxury cars and other property worth an estimated $3.9 million (86.6 million crowns) in connection with the investigation into the case of controversial influencer Andrew Tate, the AP reported.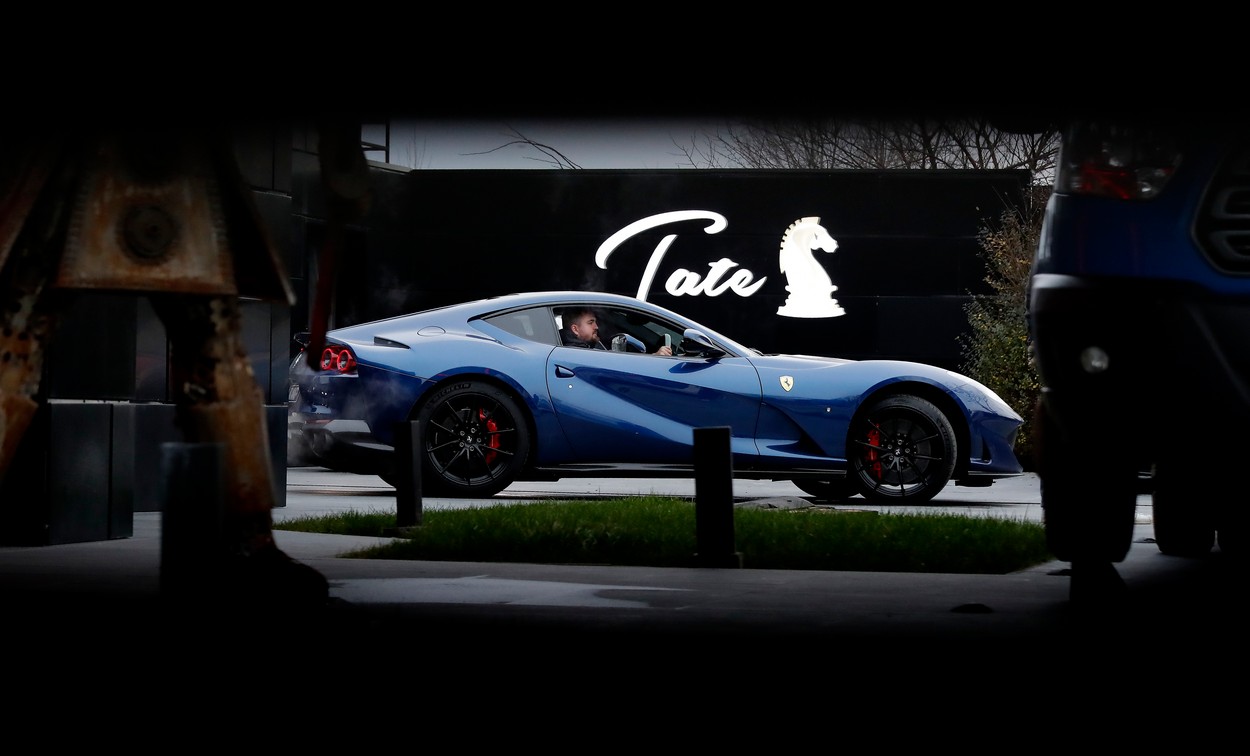 "Misogynistic content such as that produced by Tate deters women from participating in public discussion, forcing them to leave social networks or limit and censor their expression. The aim is to displace and silence women online, and thus in the public sphere in general," she says.
Problems in Romania
Both Tate and her brother are currently under investigation in Romania for rape and human trafficking charges. According to the prosecution, they forced six women to create pornographic images for paid websites, the ČTK agency reported. Therefore, the police raided their luxury properties and confiscated luxury cars. However, they have not yet been charged.
For context: Tate moved to Romania because, among other things, it was "easier to avoid rape charges" in the country. He said in one of the videos it was probably "40 percent of the reason" he moved there. "I'm not a thug, but I like the idea of ​​being able to do whatever I want. I love being single," she continued.
The British BBC also confirmed that he is trying to connect with very young girls. He published stories of several Romanian high school girls who contacted the Tate brothers in the way they encouraged their followers to do when they wanted to manipulate women and girls. Tate later stated that he only deals with women and girls under 25.
It was confirmed by the BBC and Tate's head of security, Bogdan Stancu, that very young girls were in his home. She said that during the two years she worked for her, more than 100 girls and women passed by her house in Bucharest. However, he denies that Tate abused them and does not believe the accusations.
Speech
Body armor and chemical attack mask. Even this could be essential equipment for gynecological care, says Lucie Brázdová of Doctors Without Borders. His mission in Ukraine is far from the first. "But this is where I fear the most," she says.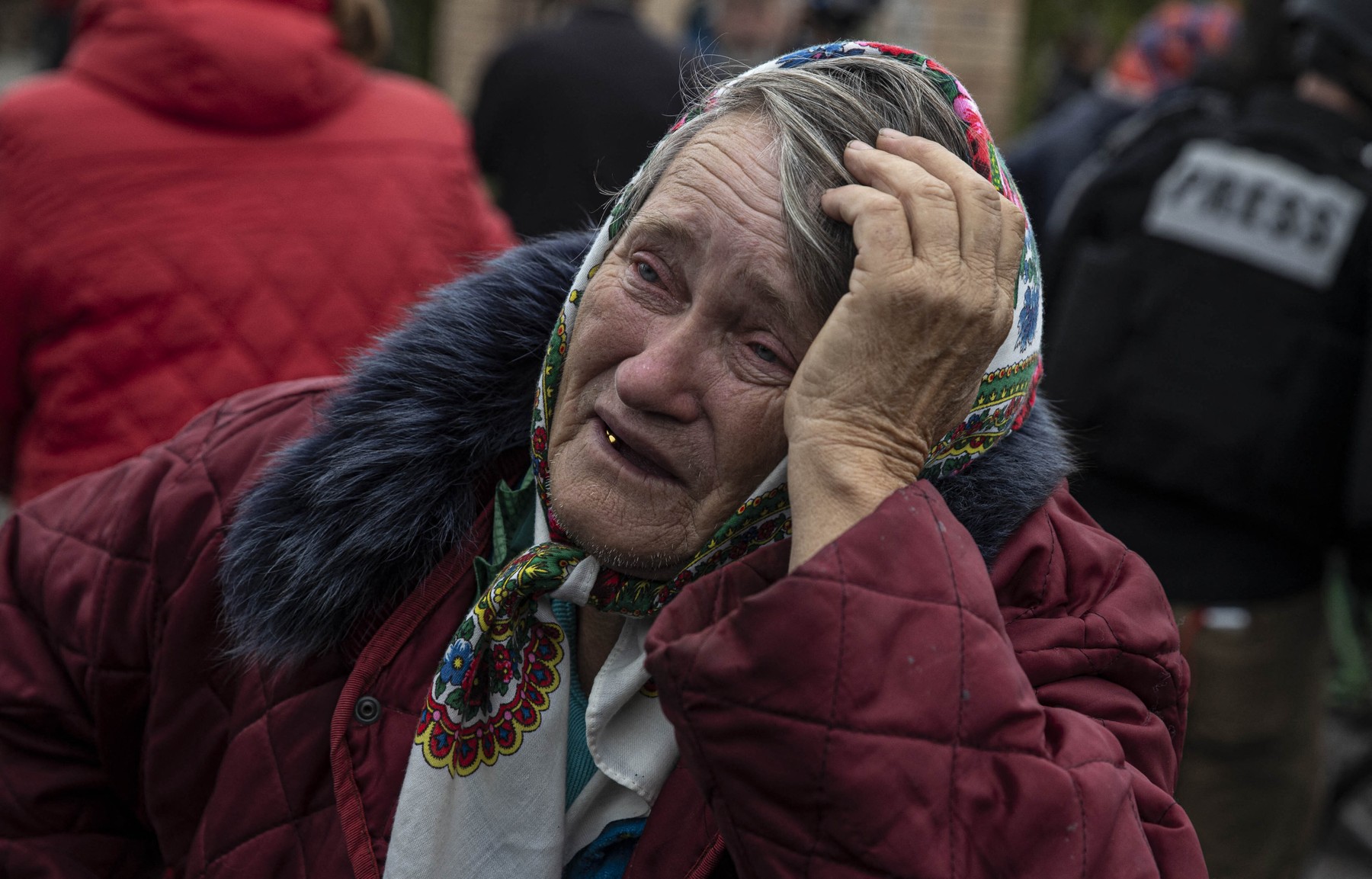 "Some of those girls didn't understand the truth and believed they could be their next wife… But when they understood the truth, they could easily turn from girlfriends to enemies who would testify to the police," he said.
In defense of the brothers, the two women who worked for them also appeared on Romanian television Antena 1. Beatrice said she was "good friends" with the brothers and showed off her "Tate's Daughter" tattoo. She took it as a sign of respect for Tate. The second Romanian interviewed, Jasmin, does not believe that the two brothers would not engage in aggressive or dangerous behavior.
a social problem
But experts say Tate's "teaching" about women is dangerous. This is also confirmed by Brabcová. "Misogynistic content like this can lead to increased violence against women, including cyberbullying (death or rape threats, sexual harassment, sexual exploitation) and – in Tate's case – other forms such as trafficking or pimping," she says.
"We know the prevalence is high – for example, according to Council of Europe data, more than half of young girls have been cyberbullied, and according to EU data, one in ten women has experienced some form of cyberbullying. it is also the fact that online attacks (which are serious in themselves) can spill over into the offline world," he continues.
The practical impact of his ideas can be seen, for example, in English schools, where his supporters increased. This is why some schools include the discussion about Tate in the curriculum, the BBC writes.
"A lot of guys respect and admire something about Tate and something they don't have. They know he says a lot of terrible things… But he also does a lot of things that they think are attractive, handsome and (the students) think cool," says Charlotte Carson, a teacher at the school in Belfast, Northern Ireland.
Tate was also able to mobilize groups of boys and girls in Athens, Greece. They took to the streets in mid-January to demand his release, Greek media reported.
According to social media expert Bláhová, influencers with a style similar to Tate's rarely pop up, even around Czech social networks, if not all that famous. Lawyer Brabcová points out that misogyny in the Czech environment also spreads through "traditional authorities".
"Whether it is an expression that trivializes sexual violence that comes from the mouths of politicians, politicians, medical figures, the media, or ombudsmen," he gives as an example.
Source: Seznam Zpravy
I am Joel Fitzgerald, a news website author for The News Dept. I have worked in the media and journalism industry for over 10 years and specialize in world news. My articles have been featured in prominent publications such as The New York Times and The Washington Post, where I am an expert contributor on global affairs.
I also write extensively on topics related to politics, economics, business, finance and technology. My work has been recognized with numerous awards from organizations such as the United Nations Press Corps and Associated Press Editors Association of America (APEA).
In addition to my writing career, I have held various roles within the field of communications ranging from public relations specialist to digital strategist.